Tesla unfazed by subpar Q2 2016, promises 50,000 deliveries in second half of year
Rate this title
Tesla deliveries for second quarter of 2016 notably fell short of expectations.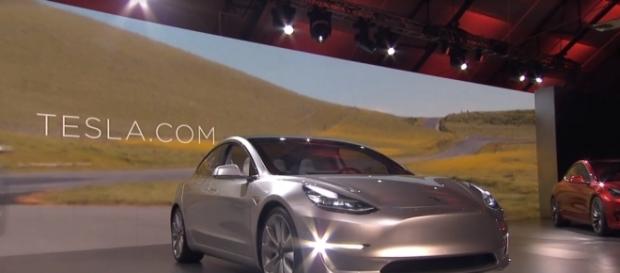 Tesla Motors has constantly faced criticism as a company that overpromises but underdelivers, with timeliness another chief complaint against the automaker and its CEO, Elon Musk. That was the case earlier in 2016, when Musk was quoted as saying that he wants Tesla to build about 500,000 vehicles per year by 2018. And that was again the case when the Palo Alto company revealed subpar, below-expectations numbers in its latest quarterly financial report.
Tesla improves slightly in terms of production
According to a Tesla press release on the quarterly stats issued in the run-up to Fourth of July weekend, Tesla is consistently producing slightly less than 2,000 vehicles a week on average.
Taking that figure and spreading it out over a year, that's only around 100,000 units per year, or just 20 percent of Musk's projected figure for 2018.
Even then, the release suggests that close to half of the 18,345 vehicles manufactured in the second quarter of 2016 were built in the quarter's last four weeks. Using simple math, that's about 9,172 vehicles over that last four weeks of Q2 2016, or 2,293 vehicles manufactured per week during that timeframe. It's a decent improvement over the "just under 2,000 vehicles per week" consistent average Tesla had claimed, and while far from spectacular, a solid improvement is better than none at all.
Worrying trends for Tesla
Tesla did, however, have slightly lower Q2 delivery statistics than expected. According to the company, it has more than 5,000 electric vehicles currently on trucks or ships, ahead of an expected early Q3 2016 delivery date.
Tesla delivered a total of 14,370 vehicles in the second quarter, 9,745 of them being Model S electric sedans, and 4,625 of them being Model X SUVs. This may be a worrying trend, as this is the first time Model S deliveries have been down for two consecutive quarters, and the lowest figure on record for the premium sedan since the third quarter of 2014.
Still, a look at Tesla's Q2 2016 press release shows that the company isn't at all fazed by the current challenges; it does, in fact, hope to produce and deliver a whopping 50,000 vehicles in the second half of 2016, or 25,000 vehicles per quarter. This was a point raised in a Yahoo! Finance op-ed, where writer Matthew DeBord expressed skepticism regarding the chances of Tesla deliveries hitting the elusive 25,000 mark.
"So yet again, Tesla full-year guidance is at risk. It will have to build as many vehicles from July to December as it did in all of 2015 to come in at the middle of its projections," he wrote. "And Tesla has never built 25,000 vehicles in a quarter."
Click to read more
and watch the video
or