Pokémon GO servers experience more issues as it launches in Europe
Server problems frustrate players right after game rolls out in 26 more countries.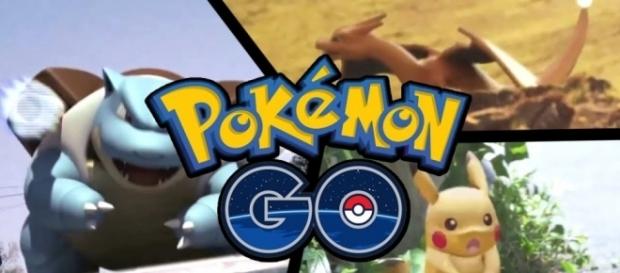 Pokémon GO enjoyed tremendous success in the United States, Australia, and New Zealand following its initial release earlier this month. But that success also took a huge toll on developer Niantic Labs servers, causing several outages and resulting in lag and freezing problems for many a player.
With the game now available in Europe, it looks like those who were hoping to get a lot of Pokémon-hunting done during the weekend are having a heck of a time playing Pokémon Go or even trying to, as the game's massive popularity has again resulted in major server problems.
Outage took place Saturday morning, but may have already been fixed
"We have been working to fix the #PokémonGo server issues," read a tweet from the game's official Twitter account, also thanking gamers for their patience and promising to post immediate updates once available.
This was posted late Saturday morning (ET), and remains pinned to the account page at the moment.
As of this writing, the @PokemonGoAPP account has yet to post further tweets, but a report from Kotaku claims that as of 1 p.m. ET, servers "seem to have been restored to their previous functionality."
Did hacking crew cause server bug?
Although most have speculated that the Pokémon Go servers went down due to the intense demand caused by the game's popularity, a report from Gizmodo suggests something more nefarious may have been at work – a hacking crew that claims to have bogged Niantic's servers down with a distributed denial of service, or DDoS attack.
Earlier on Saturday morning, just as the first server down complaints were being registered on social media, the PoodleCorp collective took to Twitter, posting a succinct tweet that claimed responsibility for the server outage.
The crew simply posted the word "PokemonGo [sic]", followed by the hashtags #Offline and #PoodleCorp, leaving no doubt to what they wanted to say, but not offering any explanation for the purported attack.
Pokémon Go craze invades Europe
Server issues aside, Pokémon GO should now be available to download in 26 European countries, though the game remains unavailable in Asia. This has struck some as ironic, as the Pokémon franchise originated in Japan, which makes it a potentially lucrative market for the title.
According to Niantic's official announcement, Pokémon GO is now available on the Google Play Store and Apple App Store in Austria, Belgium, Bulgaria, Croatia, Cyprus, Czech Republic, Denmark, Estonia, Finland, Greece, Greenland, Hungary, Iceland, Ireland, Latvia, Lithuania, Luxembourg, Malta, Netherlands, Norway, Poland, Romania, Slovakia, Slovenia, Sweden, and Switzerland, on top of the original three launch markets.
Click to read more
and watch the video
or