Pokemon GO latest news: Security software head shares tips on how to avoid malware threat
Rate this title
Michael Petit of Check Point Software Technology offers tips on how to avoid Pokemon Go malware threat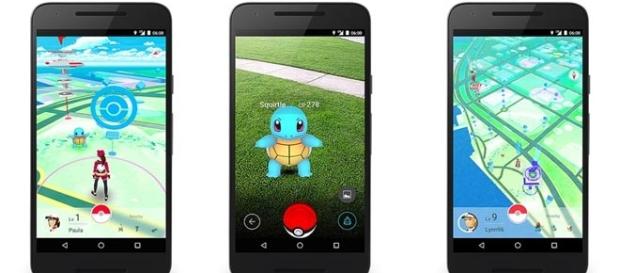 The new Pokemon craze
Pokemon Go is the latest augmented reality game craze that most people want to get hold off though it is limited to countries such as Australia, New Zealand and the United States for now. The game was officially released on July 6 for the said regions via the Apple App Store and Google Play.
With the limited availability, gamers who want to experience Pokemon Go have resorted at other ways to get hold of a copy of the game. Gamers have turned to third party unofficial sites to get hold of the game, something that carries big security risks.
Illegitimate copies and issues
As speculated, risks came in the form of Trojanized Pokemon Go Apps.
The compromised app is hard to spot at first but McAfee singles out that an infected version would request more permissions than the official Pokemon Go App, especially for devices running on Android 6.0. According to Android, the legitimate game app does not require special access.
The pirated version of the game reportedly brings in DroidJackmalware, something that can take full control of a victim's device. For people who may have resorted to third party acquisition of Pokemon Go, it would be wise to hold off for now.
Various security companies have released articles in an effort to avoid falling prey to the malware threat. Michael Petit, head of mobility for Africa, Middle East and Asia for Check Point Software Technologies offers his piece on the controversy.
Why is there a Pokemon Go malware and what does it do?
"The vulnerability from Pokemon Go was due the fact that they didn't have a global release of the game.
As of now it is available only in US and ANZ. Enthusiasts outside these countries who don't want to wait are looking for ways to get around it, seeking out "unofficial" versions of the game on 3rd party apps stores which contain the malware," says Petit.
"The unofficial apps include Remote Access Tools where attackers can take control of user's phone. This resulted into additional risks such as attackers pushing more apps unknowingly and without permission. It can potentially root the user's device and have full control. This malware for Pokemon is predominant because the attackers want to capitalize on the popularity of the game. Apps especially those from 3rd party stores carry the same risks, similar to the case of "HummingBad".
How can gamers avoid it?
For the time being, users outside of US and ANZ are advised to wait. If they do seek out "unofficial versions" - it is important that they are aware of the risks involved. The game is set to enter our shores in a few days so users will get to experience the game together with the rest of the world soon.
As a word of caution, with the increase of such vulnerabilities and mobile phone users often using the same device for both business and personal purposes, companies need to take necessary precautions with mobile threat prevention software.
Click to read more
and watch the video
or