'Pokémon Go' an instant hit around the world.
Pokémon Go sweeps the world in the newest gaming app the is AR, not VR like others.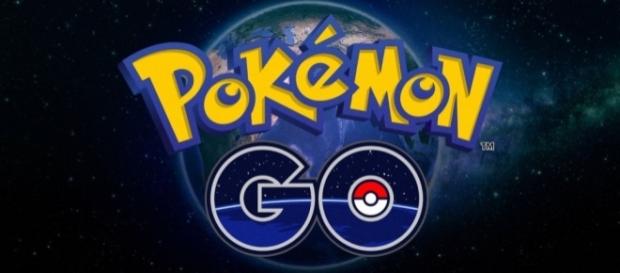 The World of Pokémon has just gotten much bigger. The release of 'Pokémon Go' gaming app just released to iPhone and Android devices. This app is not like other gaming apps, it is not the traditional VR (virtual reality) but it is AR (augmented reality). 'Pokémon GO' is built on Niantic's Real World Gaming Platform. It uses real locations to encourage players to search far and wide in the real world to discover Pokémon. By exploring your surroundings, you are able to find and catch over a hundred species.  
Game surroundings
The Pokémon Video Game series has used real life locations such as the Hokkaido and Kanto regions of Japan, New York, and Paris as inspiration for the settings in which its games take place.
But in 'Pokémon Go' your world is your surrounding. This makes this game like no other. This will allow people to meet up and make teams to catch the Pokémon and also battle. While you can only battle in you join one of the three groups, you can still collect until you are invited. 
How to play
As you explore your city, your Smartphone will vibrate to let you know that a Pokémon is near. Once you find a Pokémon, take aim on your smartphone's touch screen and throw a Poké Ball to catch it. Make sure to catch it or it will run away. If you look at your map, you will notice when you approach a PokéStop. These stops are located in interesting places, such as public art installations, historical markers, and monuments, where you can collect more Poké Balls and other items.
Your Trainer
You can customize your trainer to make him or her look like what you want them to look like.
There are a variety of hair colors, eye colors, and more to choose from. You can pick the colors of your outfit, hat, and shoes. Your trainer is your unique trainer that others will be able to see when they visit you at a gym you control.
Your Pokédex
As you collect Pokémon, your trainer gains a level. Each level you gain, you get the chance to collect more powerful Pokémon. Once you have collected multiples of the same species, you can evolve them. Certain Pokémon will only appear near certain parts of where you live or in the world, as water types may only appear near lakes or rivers.
More about 'Pokémon Go'
There is a portable device called the Pokémon GO Plus that will enable players to enjoy the game even while they're not looking at their smartphones. This will make it more convenient for players. This device connects to a smartphone via Bluetooth and notifies the player about events in the game.  Another feature is that players can catch Pokémon or perform other simple actions by pressing the button on the device.
While it has swept millions already over the weekend, Game developer Niantic is nowhere near done building on its new hit. There are still some things to add and to fix. CEO John Hanke told Business Insider that "the game will eventually allow players to trade their Pokémon with their friends, just like in the halcyon Gameboy days."
Click to read more
and watch the video
or