MacBook Air 2016 latest rumors: Xiaomi Mi Notebook could crash the Apple party
With no MacBook Air in sight, it may be the perfect time to unveil the Xiaomi Mi Notebook.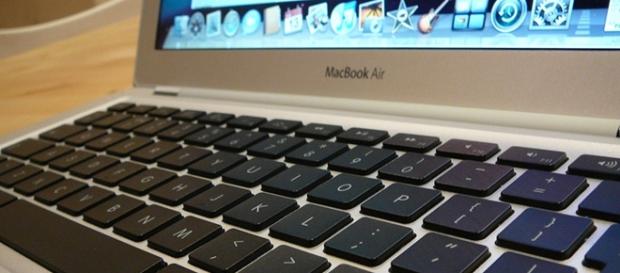 The fate of the MacBook Air has been close to nil and rival companies are taking the opportunity to steal the limelight. With Apple focused on a MacBook Pro 2016 instead, Xiaomi may have found the right time to unveil its much awaited Xiaomi Mi Notebook.
Xiaomi Mi Notebook no longer a myth?
Until recently, the Xiaomi Mi Notebook was nothing more than a rumor. That was until word came out that the Chinese company famous for coming up with iPhone-like alternatives may be on the verge of unveiling the curious mobile solution before July comes to an end. Xiaomi has an event lined up on July 27 where they are expected to unveil a couple of high-end devices.
One is expected to be the Xiaomi Redmi Note 4 and the other is believed to be the Xiaomi Mi Notebook.
Another first for Xiaomi
If spot on, this would be another first for the company who has been well-known when it comes to coming up with technology that is budget-friendly. Much of that was seen in their Xiaomi smartphone niche.
The featured specs of the notebook
The Xiaomi Mi Notebook will reportedly come in two variants – an 11-inch plus either a 12.5-inch or 13-inch variant. The resolution of the display has yet to be known though it may likely be around the 1080p niche. Inside, the notebooks could come armed with an Intel Skylake i7 processor clocked at either 2.5 or 3 GHz.
The chipset will be backed by 8 GB of RAM and offer a possible Nvidia GeForce 820M GPU which should be enough to address multimedia or gaming display needs.
Wrapping up the rumored specs include a USB-Type C charging port that will be back up recharging and data transfer feeds.
The time to strike is now
Will Xiaomi take advantage of the MacBook Air 2016 unlikely coming? With Apple opting to focus somewhere else, it could be the best time to do so. All that should be confirmed in two weeks time when the Chinese company hosts an event to unveil its new line of devices. Xiaomi has made a name for itself by offering good products at bargain prices. They proved that through their phone line so it may be time to invade the notebook segment too.
Click to read more
and watch the video
or