Experts attempt to change popular misconceptions about the deadliest predator in the sea.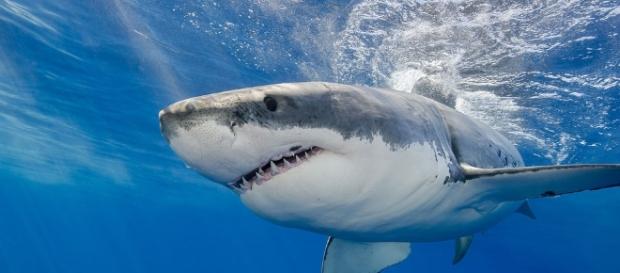 A menacing external appearance, a vicious bite, the ability to stay undetected from its prey, and the movie 'Jaws.' These are the common connotations that are conjured in our minds when we think of sharks. Popular culture and the lack of information has allowed us to stereotype the lesser understood beings of the animal kingdom, but experts are now using technology to help us reveal the complexity masking under the tough exteriors of sharks.
A tell-all shark tale
The latest campaign by GoPro, aimed at promoting their Hero4 series of cameras, attempted to provide viewers with a unique perspective privy to only those who indulge in the seemingly dangerous activity known as shark diving.
Jim Abernethy, an avid shark expert and conservationist believes that this campaign is absolutely vital in changing public perception about sharks and help reveal the truth about the magnificent creatures.
Matthew Reyes, the strategic content manager at GoPro told DNews "Diving with sharks is perceived as a stunt. These sharks have personalities; they are not man-eaters. How do we offset that?"
The truth shall set them free
In order to offset these facts, the team used a multi-camera setup inside a containment unit known as the Abyss. This allowed them to capture a 360-degree view of the dive and maintain a full perspective of the action. You can see the stunning events unfold here.
Most people would be terrified by the prospect of swimming with potential killers, which is why this technology can be so effective in shifting perceptions.
VR has plenty of fun applications, but the consequences of applying this technology to help us better connect with the natural world can be truly gratifying.
As they live
The view underwater is clear and bright. The background voices warn the divers of an incoming shark. The divers simply lay back and allow us to watch the stunning events play out. Contrary to everything we know, these sharks simply go about their daily business by elegantly ignoring the team of divers surrounding them. A few parasites hang off the jaw-dropping creatures, as they languidly move from one part of the bed of the ocean to another. There is no blood, no thrashing, no menacing orchestra signifying an eminent attack. Instead, there is a sinking realization that the gap between our perception and reality about sharks is immense.
Click to read more
and watch the video
or