A brand new action platformer from the developers of Psychonauts and Broken Age.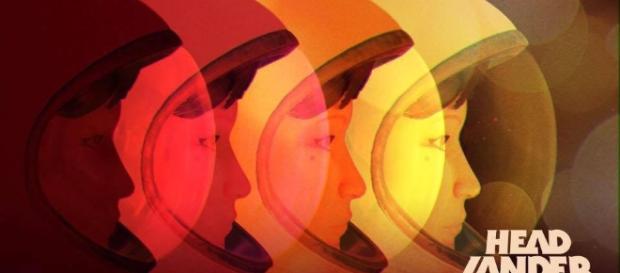 Double Fine Productions and Adult Swim Games have just released two new trailers for the brand new 2D action platformer, Headlander. A story trailer and a gameplay trailer are available for viewing on both the Adult Swim and Double Fine YouTube channels. 
Just what is Headlander?
Double Fine describes Headlander as "a retro-futuristic, side-scrolling, action-adventure game set in a world inspired by 70's science fiction." The game has a very Logan's Run/Zardoz aesthetic filled with bright neon colors, an electronic soundtrack, and a technological utopia gone wrong. The player takes on the role of a disembodied head of the last known human in the universe.
In a society where all of humanity has transferred their minds into robotic bodies, this human and the help of a resistance movement lead by a robot named Crystal 9 are the only forces who oppose the tyranny of a deranged artificial intelligence computer ruler. The main gimmick of Headlander's gameplay is the ability to transfer the player's head into other robot's bodies no matter what shape or size. At the bottom of the protagonist's neck is a jet that propels the player's head like a rocket. Once the player has dispatched an enemy robot, they're free to take on the wheel and use that robot's unique abilities. the game also includes aspects of bullet hell shooters such as Ikaruga
Who is Developing Headlander?
Headlander is being developed by Double Fine Productions. They're a San Francisco based studio best known as the developers of Psychonauts, Brutal Legend, and the Kickstarter funded point and click adventure game, Broken Age.
This is the second 2D platformer to be developed by Double Fine following the 2013 title, The Cave. The game is being published by Adult Swim Games. In addition to publishing games based on shows from the Adult Swim block on Cartoon Network, they've also published original titles such as Robot Unicorn Attack and Castle Doombad.
What's are the platforms and the release date?
The game is slated to release on July 24th on the PlayStation 4, PC, and Mac. 
Click to read more
and watch the video
or