Amazon will start testing drones through partnership with the U.K
Rate this title
The online retailer intends to operate drones in the future deliveries of packages.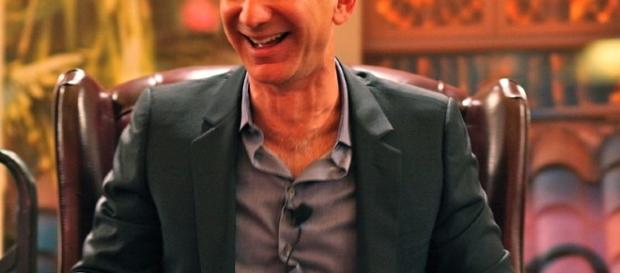 Amazon intends to offer drone delivery service in the future, and it has partnered with the U.K. in order to develop the technology. The company desires to offer drone delivery through its Prime Air service.
U.K. allows beyond-line-of-sight drone tests 
The U.K. Civil Aviation Authority (CAA) has given permission to the company to allow beyond-line-of-sight operations in rural/suburban regions.
 In contrast, the U.S. Federal Aviation Administration (FAA) does not currently give companies this permission, although a recent partnership with 7-Eleven allowed one autonomous drone food delivery to occur for research purposes in Reno, Nevada.
Through Amazon's partnership with the CAA, the company can design and employ test flights in order to monitor and operate autonomous drones for the purpose of testing through trials of sense and avoid technologies. Amazon hopes to develop the drone delivery service in order to deliver its packages within a half-hour in the future.
Logistical issues 
Logistical issues will also need to be resolved with regulators in the countries the company desires to provide the drone delivery service. 
Under U.S. law, the FAA only allows drones to operate under line-of-sight operations, which has impeded Amazon's ability to test its drones in America. 
The company has been testing its drones from its U.K. base, and will now be able to do tests beyond the line of sight. CEO Jeff Bezos has also been testing its drones in the Netherlands and Canada.
 Under the U.K.'s relatively progressive law, Amazon will be able to start testing its technologies in order to advance towards its ultimate goal of delivering its packages by drones. Nevertheless, the agreement doesn't yet allow drone deliveries to take place.
The autonomous drones Amazon has been testing are typically rather light in weight at 55 pounds or less. Amazon intends to operate the drones at a height of under 400 feet. 
Its speeds will reach a maximum of 50 mph. Upon reaching its destination, the drone will vertically descend onto a landing mat that the purchasers have placed within their residence. 
Drones will be tested rigorously
Amazon believes that its battery-powered drones will be environmentally sound and enhance delivery services for its millions of customers. 
In order to make the Prime Air service possible for customers, Amazon will have to test its drones more rigorously. 
The online retailer will be testing issues of safety in flying the drones beyond the line of sight. 
Also, the drones will need well-developed sensors to avoid bumping into objects. The drones have been programmed with redundancies in case of mechanical failure. 
Furthermore, the drones will have to be successfully tested for its ability to be employed under the direction of a single pilot who will be operating multiple flying aerial vehicles at once.
Click to read more
and watch the video
or