Watch_Dogs 2 is rumored to be announced at E3 2016
Rumor has it that Ubisoft hacker-themed game will be present at E3 this year.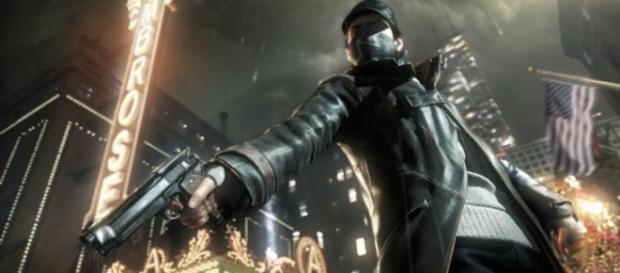 Rumors have been circulating for the last few days that Ubisoft plans to unveil Watch_Dogs 2 at this year's Electronics Entertainment Expo (E3) in Los Angeles. With E3 2016 only a few weeks away, it's around this time that rumors began circulating of titles will make their debut along with big announcements regarding highly anticipated games. Watch_Dogs 2 is one such title that has been generating buzz among gamers.
The rumors to E3
The most credible speculations comes from Jon Ryan of IGN who suspects that there is a 9/10 chance that Watch_Dogs 2 will premiere at E3. The reasons for his speculation is that the title most likely will be released sometime in 2017 so it's in Ubisofts' best interest to start building the hype at E3.
He further added that Ubisoft needs to confirm several speculations such as ones regarding a new character and setting.
Andrew Hayward of Polygon also speculates that Watch_Dogs 2 will be among several titles that Ubisoft with announce at E3. He also speculates that more info about Tom Clancy's Ghost Recon Wildlands, which has officially been announced, along with South Park: The Fractured but Whole will be revealed.
Adding to the speculation has been confirmation that Ubisoft has given away Watch_Dogs 2 to several YouTube hosts. One such host was Bradley Colburn, host of theRadBrad, who confirmed on Twitter that he has received a Watch_Dogs 2 goody bag.
Thanks @Ubisoft for the Watch Dogs 2 gift box. pic.twitter.com/eCIkwoYXA8

— theRadBrad (@thaRadBrad) June 1, 2016
The reaction from gamers has been mixed as many hope the sequel fixes the problems of the original while others feel the sequel will also be overhyped.
A few have accused Ubisoft of already trying to bribe critics with free gifts, but these are just fringe opinions. Watch_Dogs was praised by critics but many gamers felt it was too much of a generic open-world title.
Watch_Dogs is an open world techno-thriller that was released for all major consoles and the PC. Players take on the role Aiden Pearce, a black hat hacker, as he tries to track down those who were responsible for his niece's death.
E3 2016 will be held at the Los Angeles Convention Center From June 14 to June 16.