U.S. government begins probe on first-ever fatal Tesla Autopilot crash
It appears as if Tesla's Model S sedan might not be that safe after all.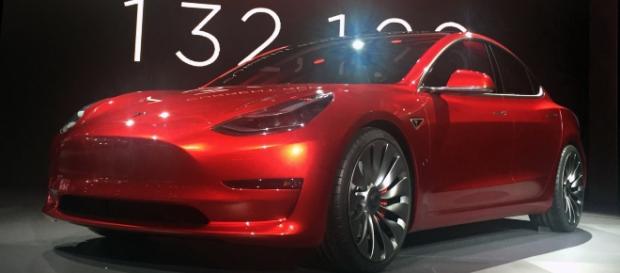 Investigation of crash
Tesla Motors has always emphasized how safe its electric vehicles are. While there have been some high-profile incidences of its Model S sedan catching fire, there weren't any fatalities linked to these events. And when Tesla launched the Autopilot feature for its EVs, the company touted it as a way to "make your highway driving not only safer, but stress-free." Unfortunately, a recent fatal car crash involving a Model S sedan on Autopilot has challenged this statement, and earned the attention of the Obama administration.
The U.S. government's National Highway Traffic Safety Administration confirmed Thursday that it has opened an investigation into the crash, which had taken place on May 7, 2016 in Williston, Florida.
Tesla had self-reported the accident to the agency, and had confirmed on a blog post that this is the first time somebody had died while riding a Tesla vehicle on Autopilot, in the 130 million miles the feature has logged since its launch. Autopilot first rolled out in October 2015, as a way of automating certain car functions such as steering, lane changing, and parallel parking, though Tesla has always cautioned drivers to remain alert behind the wheel, even if the feature is turned on.
"What we know is that the vehicle was on a divided highway with Autopilot engaged when a tractor trailer drove across the highway perpendicular to the Model S," said Tesla in the post published on Thursday. "Neither Autopilot nor the driver noticed the white side of the tractor trailer against a brightly lit sky, so the brake was not applied.
The high ride height of the trailer combined with its positioning across the road and the extremely rare circumstances of the impact caused the Model S to pass under the trailer, with the bottom of the trailer impacting the windshield of the Model S."
Tesla also took time on its blog post to say that the car owner who had died in the accident "had a loving family," and that the company is "beyond saddened" at the loss of someone who was a friend to the company and the EV community as a whole. As of this writing, the NHTSA has yet to issue a statement on the matter, but the agency did give Tesla's Model S a perfect five-star safety rating in 2013. Aside from the Model S, Tesla also makes the Model X SUV, and is set to start production on its budget-priced Model 3 sedan by 2017.
Click to read more
and watch the video
or