Macbook Pro 2016 Launch imminent as Macbook Pro (2015) receive discounts
The upcoming MacBook Pro 2016 is rumored to come with OLED display and Thunderbolt-3.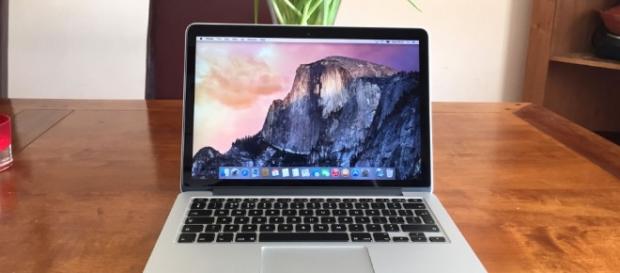 The tech giant Apple did not reveal the MacBook Pro 2016 at the Worldwide Developers Conference 2016 event. Now fans are looking forward to the launch date of the upcoming laptop that may be set for later this year. Rumors about the specifications of the forthcoming laptop have been doing the rounds for a while now.
2016 Specifications and Features.
According to reports, the forthcoming MacBook Pro will be launched in the last quarter of 2016. There are speculations that the device will be thinner and lighter than all the earlier MacBooks. The laptop is expected to come with new metal-injection-molded hinges for a thinner frame and good strength.
It will also sport a new rose gold color. Rumors are doing the rounds that the MacBook Pro 2016 will come with USB-C, Thunderbolt-3 and OLED display touch bar. However, the upcoming device may not get the 3.5mm headphone jack. Better GPUs and a 5K display are expected in the new device. It is said that the #Apple laptop will be powered by latest Skylake processors.
The 15-inch and 13-inch (2015) Discounts.
Apple authorized reseller B&H Photo is offering discounts on 15-inch and 13-inch MacBook Pros, Apple Insider reported. The reseller is offering 15-inch MBP (16GB, 256GB, 2.2GHz) for $1,799.99 ($200 discount). It is selling MBP (16GB, 512GB, 2.5GHz) for $2,289.00 ($210 discount). The MBP (16GB, 512GB, M370X, 2.8GHz) is available for $2,599.00 ($100 discount + free gift). Furthermore, the reseller is selling 13-inch MBP (8GB, 256GB, 2.7GHz) for $1,349.00 ($150 discount) and MBP (8GB, 512GB, 2.9GHz) for $1,649.99 ($149 discount).
The 12-inch MacBook (2015) Discounts.
B&H Photo is offering 12-inch MacBook 2015 in space gray (256GB, 8GB, 1.3GHz) for $1,329.00 ($220 discount + free gift). The MB in silver (512GB, 8GB, 1.3GHz) is available for $1,499.00 ($250 discount + free gift). B&H is also selling MB in gold (256GB, 8GB, 1.1GHz ) for $999.00 ($300 discount). The MB in gold (512GB, 8GB, 1.3GHz ) is available for $1,499 ($250 discount). #Android