Konami recreated Snake Eater for a Pachinko game
Many outraged fans see and view it as an insult to one of the greatest games of all-time.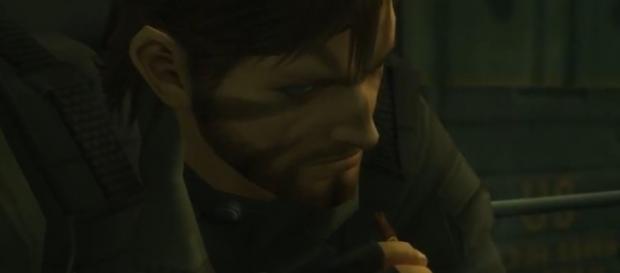 In what has been considered adding salt to a wound, Konami has recreated key moments from Metal Gear Solid 3: Snake Eater using the Fox Engine for a Pachinko machine. The announcement has already added more friction between the publisher and the gaming community following their open dispute with Hideo Kojima back in 2015.
The future of Konami
Back in 2015; Konami had a major shift in its business model as they abandoned the development of AAA titles to focus more on Pachinko machines and mobile games.
This saw the release of several Pachinko machine with themes based on their intellectual property, such as Silent Hill and Castlevania. This was followed by rumors that Konami had filed a trademark for a Pachinko machine called "Big Boss".
Many in the gaming community were expecting some kind of a Pachinko machine that was based on the Metal Gear Solid series. Still it was great shock when Konami announced Metal Gear Solid: Snake Eater, which recreated several memorable moments from the iconic game using the Fox Engine.
Gamers never forget
The announcement has already been met with a massive backlash from fans of the series. The trailer has received over 18,000 dislikes on YouTube while many in the media have also lashed out at Konami. Twitter has been flooded with gamers expressing their outrage:
News: "Metal Gear Solid" Utters Its First Post-Kojima Pachislot Death Whimper https://t.co/MRMjZf4JjQ

— Crunchyroll (@Crunchyroll) June 2, 2016
Remember when I joked that the next MGS game would be called "Metal Gear Solid: Pachinko Ops"? I'm not laughing anymore. :(

— Tony Polanco (@Romudeth) June 2, 2016
Konami kicking around the idea of future Metal Gear Solid franchise on mobile.

Better than the Pachinko machine hell, but not by much.

— Thaler (@Thaler_AB) December 2, 2015
%(%*#H#(G*&%#%*h(# Konami is making an MGS Pachinko machine. All that we feared is coming to pass.https://t.co/jQymkfrLPG

— Meredith Placko (@mplacko) June 2, 2016
Most of this could be traced to the public dispute Konami had with Kojima in 2015 which ended with the latter departing to establish a new studio.
News of the dispute became public back in May when Kojima Studios was removed from all promotional material for Metal Gear Solid V: The Phantom Pain followed by the controversial decision to cancel Silent Hills.
Metal Gear Solid 3: Snake Eater was released on November 17, 2004 for the PlayStation 2 (later re-released for the PS3 and Xbox 360) and it has been praised as one of the greatest titles of the Sixth generation console era along with being the best game in the series. A prequel to the series, a young Big Boss needs to assassinate his mentor after she defects to the Soviet Union.
Click to read more
and watch the video
or