iPhone 7 rumors and leaks: big changes to camera expected, improved Wi-Fi
iPhone 7 Plus is getting the biggest upgrades, according to leaked information.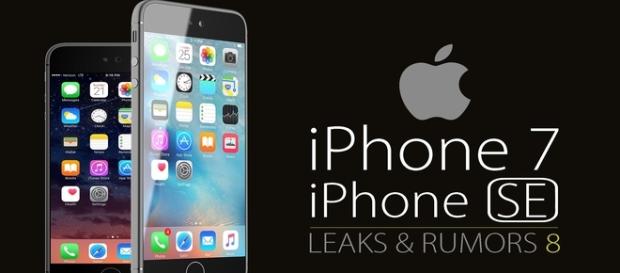 The release date for the iPhone 7 is expected to come later this year, perhaps in the Worldwide Developers Conference next month. The iPhone 7 Plus is the recipient of the major rumored upgrades. There is a lot of pressure on Apple to deliver a groundbreaking next gen iPhone to pick up sales. Don't expect any big design changes with the new models; however, the latest round suggests that it's all about the bigger smartphones these days.
Camera upgrade and design changes
A leaked case reported by 9to5mac for the iPhone 7 Plus gives us an idea of what to expect with the new smartphones. The new Apple gadget is expected to have a dual camera system, which would drastically improve the quality by taking better pictures in low light.
Optical zoom without moving parts or a wide-angle lens effect are possibilities with a wide-angle lens. The core design will remain the same with slight changes. The Smart Connector will replace the headphone jack on the smartphone, but the jack will remain on the smaller version.
Software, Wi-Fi and battery boost
iOS 10 will run the new smartphone and provide improvements to Siri, Maps, Apple Music, and several applications. An upgrade in battery is expected to increase the phones use to 48 hours in one charge. iPhone 7 Plus is reportedly having a better battery giving the size and increased price. A new Wi-Fi chip will be added to the next gen iPhones – better connectivity is granted.
iPhone 7 leak confirms predictions about camera and connectivity upgrades: https://t.co/rSLX5Ee3M5 pic.twitter.com/bjpnCSdzRR

— Forbes (@Forbes) 6 June 2016
Other credible leaks and rumors
iPhone 7 Plus is to have 3GB of RAM, which is a 50 percent increase from the previous editions.
This will make games, applications, and running the phone much smoother and faster. It will come in three storage models, which are: 32GB, 128 GB and 256GB. Whether these are the official changes would be determined probably around September this year. Some other leaks and upgrades may be in store. It only takes one Apple employee to mistakenly misplace a future iPhone for a new leak to arrive so expect many more updates to come your way in the coming months.
Click to read more
and watch the video
or