Facebook Messenger app has a basketball and a football mini game that is strangely addictive and fun to play.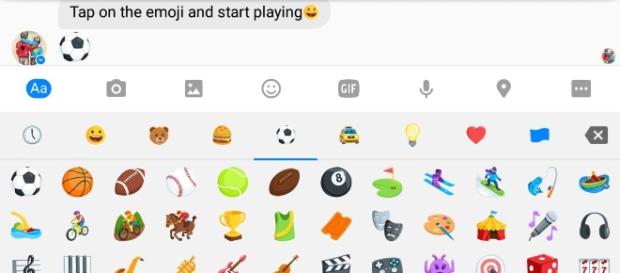 Maybe you didn't know but Facebook Messenger app is more than the world's most popular chatting and messaging service. Besides allowing more than 900 million Messenger app users to exchange text messages, media files, accept and make calls, and video chats, it also comes with two hidden addictive games (the Football game is recently released joining the party of Euro 2016 finals) that are a little bit tricky to discover.
Currently, Facebook supports only two games, the Basketball, and the Football game (Soccer). But judging by the way you must play them, we can fearlessly say there will be much more supported games in the near future.
And by the way, the first Messenger's basketball hidden game debuted last year.
Finding and playing Facebook Messenger's hidden games
These mini-games are less than once centimeter away from your favorite emoticons. All you have to do is open Facebook messenger app and send as a message of either the football or basketball emoticon to your friend, then tap on the message you just send and enjoy playing. Even though they might seem way too primitive, those two games are highly addictive, especially the newly-released Football game that can be compared with the Flappy Bird.
Basketball minigame
Even though the Soccer game went viral quickly, my favorite game within Messenger app is the Basketball one. Playing it is as easy as challenging. You must move your finger from the ball toward the basket and based on the direction you gave the ball you either score or not.
When you make ten consecutively (each score worth one point) the next level gets increased and now you try to score with a floating basket.
Football mini-game
In this case, you will not be scoring goals like in a normal football match, but you have to keep the ball floating by touching it. This is as hard as it gets, you have to quickly tap on a floating ball that bounces whenever you touch it or it touches the corners. 
The future of Facebook Messenger's mini games
Even though there are only two supported games, the chances of having more options are high. The emoticons section of sports has dozens of them already supported, and very soon we might find out that they are actually gaming emoticons.
Click to read more
and watch the video
or