But auto industry experts haveconcerns electric carmaker can't keep pace with massive orders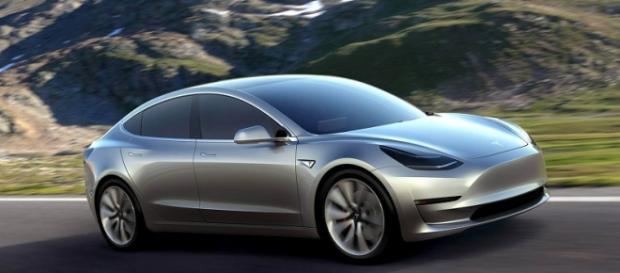 Elon Musk, the CEO of Tesla, always has a lot of plans. Some have demonstrated well his innovation. Tesla, the car he invented, has shaken up the auto industry. It's not only the safest car ever tested, its performance and economy as an electric vehicle have no equal.
But Musk has also expounded with ideas that didn't materialize. A few years ago, he stated he and his five sons would drive across the United States in a Tesla. The trip would not only showcase the car's versatility, the family would use Tesla's proprietary charging stations to make the journey. It hasn't happened.
Musk has numerous plans outside of the automotive industry, including SpaceX, the advanced rocket and spacecraft company.
But it's Tesla that has fueled Musk's fame. And it was the recent announcement of the pending Tesla Model 3 and its $35,000 base price that again vaulted Musk in the spotlight.
The new Tesla would be the fifth vehicle in the company's lineup. Its current features the configurations and base price: the model 70/$70,000; model 70D/$75,000; model 90D, $88,000; and model P90D/$108,000.
Tesla will have 5 cars in its lineup
All current models combined, Tesla current makes fewer than 100,000 vehicles per year. But when the $1,000 reservation plan recently started and more than 400,000 reservations were accepted in short order, industry experts quickly began to wonder: How could Tesla fulfill those orders?
Musk said by 2018 his annual production of the Tesla will be 500,000. Is it feasible? The auto industry is skeptical.
Musk responded by "doubling-down." He's hinted Tesla could now produce 1 million vehicles by 2020.
But Musk has also said the estimated 400,000 reservations for vehicles the company has taken (most are for the model 3) will be difficult to fulfill by his self-imposed July 1, 2017 deadline. He's hinted the deadline might be pushed back. So what will happen?
Tesla's plans are booming. Approximately 70 new retail and service locations are planned in several states.
But what this means to the 400,000 consumers who have invested $1,000 each to own a Tesla that hasn't been built remains to be seen.
Click to read more
and watch the video
or