Takata airbag problem worsens; Toyota recalls 1.6 million cars with inflator issue
Rate this title
Worst automotive recall in history reaches 68 million problematic cars from 17 manufacturers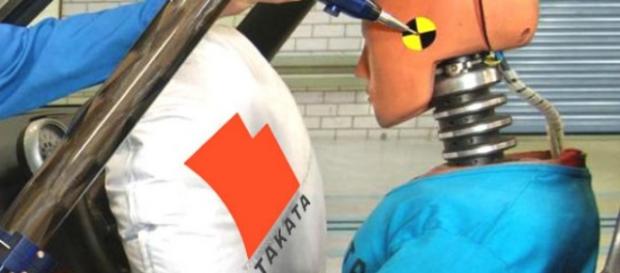 The largest recall in automotive history will likely get bigger and perhaps catastrophic before it begins to get better.
The latest complication: Toyota has added more than 1.5 million vehicles to the recall list of problematic airbags manufactured by the Japanese company Takata.
Like the other current recalls and many other manufacturers' concerns, the new recall occurred after the National Highway Traffic and Safety Administration (NHTSA) initiated the move because of potential problems in Corolla, 4Runner, Matrix Lexus, Scion, Sienna and Yaris models.
The issue: The latest batch of vehicles are refitted with the potentially dangerous airbag inflater.
With the newest addition to the recall, 68.8 million vehicles fro 17 manufacturers worldwide have been recalled.
Airbags contain unstable component
The airbags have inflators contain ammonium nitrate, a volatile ingredient. If overheated, ruptures in the airbags when deployed can distribute chards of metal into the interior of the car.
According to the NHTSA, 11 deaths worldwide and more than 100 injuries in the United States can be linked to faulty airbags.
Like other carmakers have announced, Toyota will replace the inflators without cost to the car owners. It has now recalled 4.7 million vehicles in the United States because of the issue.
After several years of denying its parts were faulty, Takata changed its position late last year and said is would cooperate with authorities.
Because the Takata airbag issue is global, already massive and growing, the future of the company is in jeopardy, according to many reports.
The majpr area of concern is how Takata can handle massive amount if recall necessary, considering workload, employee staffing and part replacement costs.
Here' the complete list of cars on the list in the latest recall of 1.6 million vehicles: 2009-'11 Toyota Corolla; 2009-'11 Toyota Matrix; 2006-'11 Toyota Yaris; 2010-'11 Toyota 4Runner; 2011 Toyota Sienna; 2008-'11 Scion xB; 2007-'11 Lexus ES; 2010-'11 Lexus GX; 2006-'11 Lexus IS.
Click to read more
and watch the video
or