Mark Zuckerberg defends company over trending topics scandal
Rate this title
Zuckerberg is under fire for using editors in favor of algorithms for selecting news stories.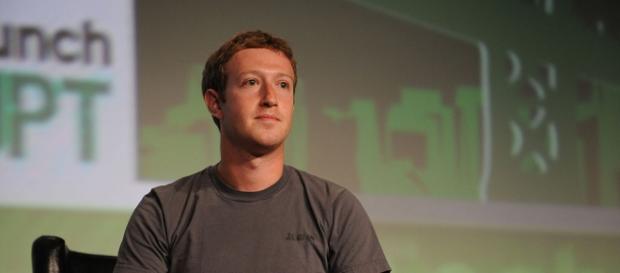 Facebook CEO Mark Zuckerberg has come under fire for the way his company selects trending stories. A News report yesterday revealed that Facebook cherry picks its trending topics and suppresses its more conservative stories. In response, Zuckerberg has posted a message promising "a full investigation" into the matter.
Algorithm to nowhere
The controversy started when The Guardian obtained leaked documents that detail Facebook guidelines for selecting trending stories. The 21-page document reveals that though Facebook relies on algorithms to prioritize trending topics, it also has a team of editors that can "inject" or "blacklist" topics that they deem are not "real world events." In this case, a "real world event" is either recent, current or involving a future project.
Most stories picked were classified as National Stories if covered by 5 of 10 news sources including BBC News, CNN, FOX and The Washington Post, showing that Facebook is only regurgitating stories from news organizations that are already known for cherry picking their topics. Essentially, while Facebook may not be controlled by the big six (GE, News Corp, Disney, Viacom, Time Warner and CBS), it's content indirectly is.
Guidelines.
The guidelines insist that topics are only blacklisted when they do not represent a "real world event" or is a duplicate topic. Conversely, injected topics only allow the editor to replace a current topic with a more streamlined topic. An example is injecting "ISIS" instead of "Flames of War" into the Trending Topic area. Overall, the document states Trending Topic selections are based on the user's personal likes and dislikes.
Zuckerberg's response
Though the editorial process is fairly standard, the public was outraged. They had previously believed that a computer picked the topics and that they weren't being spoon-fed news stories based on the national media's perspective. Many users like to get stories from other internet sources that may not be as well known as the ten outlets listed, but provide equally quality information.
Zuckerberg not happy.
Zuckerberg was understandably not happy with the backlash and he took to Facebook to defend his company. "This week there was a report suggesting that Facebook contractors working on Trending Topics suppressed stories with conservative viewpoints. We take this report very seriously and are conducting a full investigation to ensure our teams upheld the integrity of this product," says Zuckerberg. "We have rigorous guidelines that do not permit the prioritization of one viewpoint over another or the suppression of political perspectives." 
Though Zuckerberg's suggestion of an internal review is a good, it may not be the answer. Usually, when a company investigates itself, it will find no wrongdoing. However, it is a step in the right direction.  Zuckerberg also pledged to invite conservatives and experts from all political backgrounds to meet with him concerning this subject.
Click to read more
and watch the video
or