Latest study offers a first glimpse into Facebook Reactions usage
Facebook Reactions transforms how posts will be analyzed and quantified.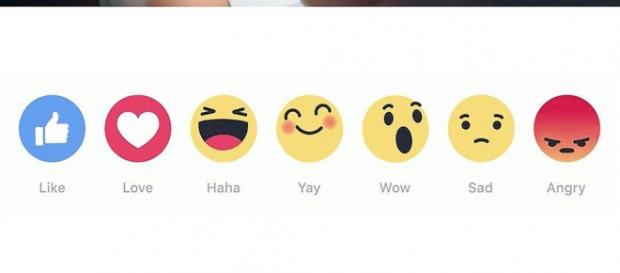 Since the arrival of the Facebook Like button in 2009, it set an unprecedented milestone for how the platform, users, and brands would interact in the same space. Now, with the addition of Facebook Reactions greater insight can be once again gathered by marketers and related industry professionals on how users interact with content online.
Like button.
This new sentiment functionality and upgrade to the Like button provides plenty of opportunities to improve content marketing. According to a recently conducted study by Quintly, it collected information from 130,000 posts and gathered valuable intelligence data on how Facebook users were utilizing the different Facebook Reactions.
Love predominant.
Among the first findings from the study, it was found that on average Facebook Reactions have a low significance. In addition, upon taking a closer look the share of interactions it was clear that 97 percent were Likes, Comments, and Shares. And among the new features or options of the reactions "Love" is predominantly used.
Videos on top.
On the other hand, photos once ruled the social web. These days everything is shifting rapidly with the powerful video capabilities and abilities to really narrate a story that resonates with users. Naturally, videos receive 40 percent more reactions (love, haha, sad, angry and wow) than posts embedded with images. 
Has it made any difference?
Unlike the rest of the social networking world, Facebook has introduced a way for brands to really measure how their targeted audience reacts to content posted online.
Has it made a difference? It is too early to tell but for some time the community for Facebook users demanded a functionality that represented something beyond a Like button, sharing or commenting a post.
Pros and Cons of Facebook Reactions
We can certainly agree Facebook took the necessary time to develop and come up with these set of Facebook Reactions. So, just how many reactions are now available? There are now six Facebook Reactions buttons to choose from when expressing a sentiment towards any piece of content shared. They are the following: Love, HAHA, Like, Love, Sad, and Angry.
People can now see a detailed infographic published by 88 Digital Cloud that explains in great detail the description and typical usage of each of these iconic Facebook emojis.
The distribution of Facebook Reactions was broken down by the Quintly analysis as follows:
Love     8    percent
Angry 19.1 percent
Sad      4    percent
Wow    1     percent
HAHA  5     percent
Considering the availability of negative Facebook Reactions it has not been indicative of making or transforming posts more negatively.
It is surprising to see users still feel more deeply connected to the Love Reaction emoji.
Competing for videos
The previously mentioned study confirmed video gets by far the largest engagement and traction for reactions. Videos on Facebook have been around for some time, but when the company unveiled native videos on the social channel it was signaling a change in its approach. It was wanting to keep its users there permanently and take away the thunder from a competing channel known as YouTube-owned by Google.
This is not the first time social media companies want to amass or draw users away from existing popular channels. Nevertheless, it remains a very competitive race to capture as many users as possible, but Facebook leads in this category for the billions of users that still use the social networking platform.
Takeaways and Conclusions
Facebook Reactions is another step in the evolutionary process of this young company. In its first ten years of existence, the company has achieved remarkable results and has created a space for users anywhere around the globe to connect online. Can it continue to innovate and stay relevant? To date, the answer remains a resounding yes.
What happens with Facebook Reactions will largely depend on how users feel they are useful and their success will depend mostly on how frequently they get utilized.
Click to read more
and watch the video
or