Electronics giant Foxconn replaced 60,000 people with robots
In a Foxconn factory in China, 60 thousand employees were replaced with the robots which now perform repetitive tasks.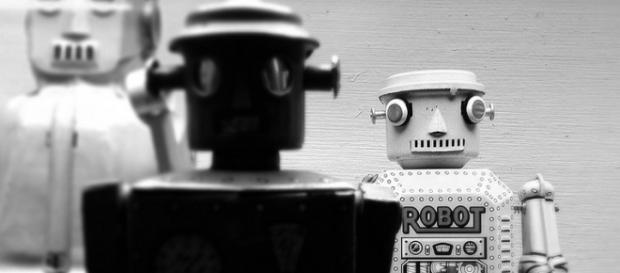 Automation became the biggest fear for workers
Factories run by men are the ones keeping people in jobs, offering them decent wages that allow them to provide for their families. Since automation began to make a move in factories, people started losing their jobs, being left with few other options. For most people it has been difficult to start from scratch, as their expertise was only able to expand in such fields. As I wrote in some previous articles, robots are now taking our jobs, and the Chinese factory that produces Apple, Samsung and other brand-related merchandise, namely Foxconn, has replaced 60,000 employees with automated robots.
Foxconn replacing thousands of workers
Foxconn, the biggest electronics producer, is currently conducting an extensive automation program at a factory in China, which means reducing their number of employees by 60 thousand.
With a total of 1.3 million workers, Foxconn assembles terminals for Apple, Samsung and other famous manufacturers. As quoted by BBC, the company said that the automation process would not lead to large staff reductions, as robots would only be performing the repetitive tasks.
A government official declared for China Morning Post that a Foxconn factory in the Jiangsu region had reduced the number of employees from 110,000 to 50,000 due to the use of industrial robots. Foxconn confirmed the information and, as they stated for BBC, they were installing robots to perform repetitive tasks, while the employees would be transferred to departments of a higher value.
Back in 2010 a scandal emerged due to the fact that 14 employees had committed suicide because they had been overworked. This led to the increase of salaries in the company as a way of motivating the employees.
Several reports show that in some cases, employees are forced to work 70 hours per week. Even with these standards and the increased wages, employees still have to work for salaries of approximately 300 to 320 dollars per month.
Is automation solely for profit or is it also a way of making people less stressed?
Many Chinese companies began automation programs. In the Province of Guangdong over 500 factories have invested over 500 million dollars in automation since September 2014, thus reducing their working staff by several thousands. The former poorly paid tasks in those companies are now performed by robots, which are at any time capable of working over 70 hours per week. #Science #Foreign Affairs