Drawing and painting on the iPad Pro with Apple Pencil tips and tricks tutorial part 3
Rate this title
Procreate by Savage Interactive offers a mind-blowing amount of creative potential for artists.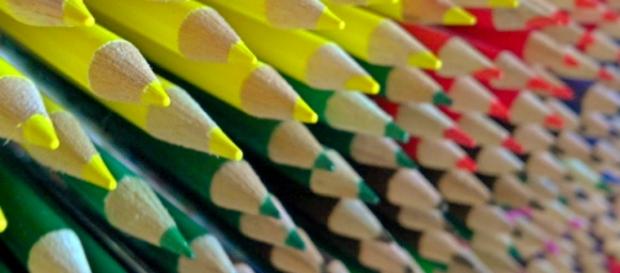 The iPad Pro has revolutionized digital Art with the Apple Pencil, but the hardware would be nothing without software.  This time around we'll investigate the basics of Procreate, made by Savage Interactive, which is software that gives artists the tools they need to create professional and beautiful digital creations.
An advanced app for the iPad
Procreate is said to be "The most advanced painting app ever designed for a mobile device" by the creators and can be used to make illustrations, paintings and sketches. One key aspect of the app was just how responsive it was with the Apple Pencil, as fast as I could imagine an idea I could place it down on my digital canvas.
Creating realistic sketches that rivaled traditional graphite pencil drawings was not a problem.
Unlimited brushes available
Not only can you have a library of unlimited brushes to work with, you can also use ink pens and markers. With Procreate painting feels not only fluid, it feels natural. Under the hood, Procreate uses Silica, which is said to currently be the speediest 64-bit painting engine available for apps on iOS. Once you've made your masterpiece you can set it free from the iPad. Procreate supports exporting the art you make as PSD, PNG, JPG, or even native Procreate files. With an advanced system for working in layers, gigantic canvas resolutions and 64-bit color, it's no wonder that Procreate is the art app that every artist is buzzing about right now.
Tools made for artists
The smudging tools available make blending a cinch in Procreate.
The smudge tool is precise and allows paint to remain crisp and you'd swear that charcoals smudge exactly like you'd expect on real paper. Both smudging and erasing are done with brushes, so the amount of finite control available in considerable. Color palettes can be built by the user and even shared with other Procreate users, and the same goes with brushes. Procreate offers users over 1 trillion colors to use to create lifelike color and depth never before thought possible on a mobile device. On the iPad Pro, canvases can be created up to 16384 x 4096 pixels wide for stunning clarity. Procreate is available at the Apple App Store for only $5.99 and is perhaps one of the best bargains available in it's class.
Click to read more
and watch the video
or