Android N likely to be named after Indian sweet dessert Neyyappam
The word Neyyappam is in the news for all the good reasons since the name is a strong contender for the next version of Android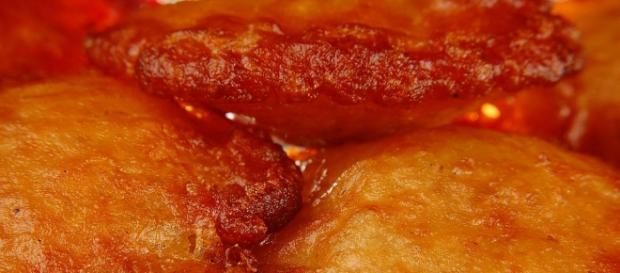 With only a few days left for the official closing of the name-voting portal for the next version of Android, people all over the world, particular those from Kerala state in India, have created a buzz not only on social media but also all over the web. This is because their favorite sweet dish Neyyappam has been in the party for last two weeks.
How it started?
It all started with Google opening their portal for accepting suggestions for the next version of Android. Initially, it was the turn of Naan and Nankhatai but all of a sudden Neyyappam started to kick off. As of now, Neyyappam has been listed as the first entry on the home page of the official Google Android N naming portal.
The Malayalam language speaking people all over the world have been asking this question;why not Neyyappam? Being a sweet dish and beginning with N, as stipulated by the company, people feel that this will be the best choice for the next version of Android. While all other names sound similar, Neyyappam will certainly stand out, said a software engineer. Few people are of the opinion that the sweet, being a popular dish in all houses and temples of Kerala will certainly make a huge boost to Kerala tourism.
New name proposed from Kochi.
The Android Neyyappam campaign was originally initiated by a company based in Kochi and they also opened a new web portal for this purpose. Further, the #androidneyyappam campaign has been trending on Twitter for over 2 days an stared about ten days ago.
Ongoing Promotion
Meanwhile, Kerala Tourism has been aggressively promoting the name Neyyappam though its official Twitter and Facebook handles.
They are asking Tweeples to retweet their post. We also saw that a few people have tagged the official Twitter handle of Indian-born Google CEO Sundar Pichai along with their responses. A college student who declined to reveal their identity revealed that "if Google can name Android with Jellybean, Lollipop, and hard to pronounce Marshmallow, why not Neyyappam?" .
Commenting on the development, Hiroshi Lockheimer, Senior Vice-President of Android revealed that the company got a huge response from around the world but they are of the opinion that Neyyappam is hard to pronounce among foreigners. However, people were quick to react on the social media and state that if people can pronounce Marshmallow, this will not be much harder.
Familiarity
Although Neyyappam will be initially difficult to spell forpeople in  the US, it will be easy for them later, once they get familiar with the name. When Marshmallow was named, people found it hard to pronounce. But now it has become the name in every household.
Final decision based on many factors.
That being said, the final decision will be based on several factors, and will be taken after June 9. However, it is unlikely that Google will announce the selected name next month. You will have to wait until the next major launch event of Google. If Google chooses Neyyappam from the pick, it will be a big bonus for the small state of Kerala, which is surrounded by lovely backwaters and lakes.
Preparation
Prepared using Jaggery, the Neyyappam sweet dish also consists of rice flour, cardamom, ghee, coconut oil or ghee for frying.