Technology is expanding faster than we thought
Technology continues to expand faster that we can keep up, with no sign of slowing down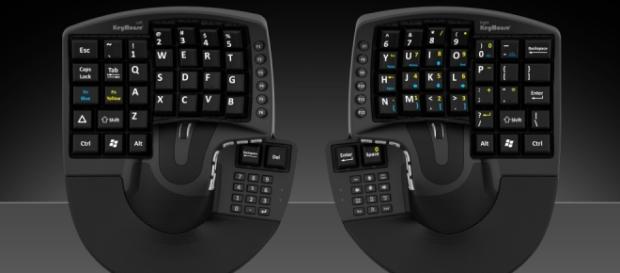 The annual trade show that took place in January this year, the Consumer Electronics Show, brought by the Consumer Technology Association, amazed us with a lot of innovations. Many interesting machines, robots, artificial intelligence, and other technology-related articles were presented at the event. And since we are so fascinated with such things, shall we take a closer look at them?
This year's CES brought us many new gadgets, inventions, artificial intelligence, gaming, and VR content, cyber and personal security, e-commerce, augmented reality, unmanned systems, Education, and the list doesn't stop here. CES is continuously bringing innovation to the global market and fans can only be inspired, thrilled, motivated, interested, and amazed by all the technology nowadays.
The KeyMouse
We want our interaction with PC's to be as user-friendly as possible, especially for the gamers throughout the world. For this, developers brought us the new KeyMouse concept, an ergonomic keyboard-mouse, which was in fact presented to us last year and received many good reviews. The mouse/keyboard device was also conceived in order to decrease the most common consequence when interacting with our keyboards and mouse, as many of us experienced wrist pain and other health issues. Its design displayed more flexibility and the attached mouse functions allowed us to maintain our working pace, eliminating the need to lift our hands off of it in order to alternate between the mouse and the keyboard, as we did until now, when our main actions required the use of the home keys. The KeyMouse was a big hit as productivity visibly increased, as stated by users, and this year other releases were displayed in the show.
Transparent TVs
When you're having difficulties with your room decorations, it is somewhat hard to find the best spot for your Television as well. But do not panic, as developers are creating TVs with the ability of camouflage. This means that you can adapt your TV to your décor. Even if transparent televisions are already common, Panasonic is the one that caught our eye because it was one of the best prototypes that were able to camouflage with one's décor as much as possible. Just be careful not to place a "break glass in case of emergency" sign anywhere near it. These electronics do not come cheap.
Mother
A peanut-shaped robot that watches over you. It might sound creepy but it actually has an interesting use. It can be used as an alarm if you fix it in different parts of your house. It is also a good notification robot if you ever need one. It can monitor everything in your house, be it your door, to know when it is open, be it when you sleep, to make you feel safer. As strange as it may seem, there are people with this type of complex and they actually feel uncomfortable sleeping by themselves. That's where Mother comes in, even if she cannot give you a goodnight kiss. It has a creepy shape but also the most adorable smile you could ever see on a robot's face.
Click to read more
and watch the video
or