If you think your iPhone is safe, think again. FBI cracks shooter's iPhone with "tool"
FBI director James Comey says "tool" purchased to unlock San Bernandino killer's iPhone will only work on 5C's, but court orders say otherwise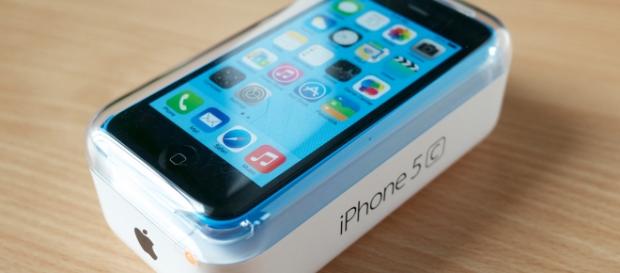 Last night embroiled Federal Bureau of Investigations (FBI) director James Comey gave a speech at Kenyon College in Ohio that brought new insight into its now debunked case against Apple. The speech was entitled, "The Expectation of Privacy: Encryption, Surveillance, & Big Data. In the speech, Comey revealed that he "purchased a tool" that enabled him to unlock the San Bernandino shooter's iPhone.
FBI Director James Comey spoke to media at FBI field office in Buffalo, N.Y., after he met with local FBI Agents pic.twitter.com/y5SDChpO8Q

— John Hickey (@jhickeyBN) April 4, 2016
The context of the speech
Comey took the Kenyon stage and pressed on about privacy being an important part of national security.
"In America, we've always balanced privacy and security," said Comey. The country's effort to achieve that balance was not complicated by technology because there was no widely available space that couldn't be entered with a court order."
The FBI Director then told the room full of college students the specifics of the Apple court order, which asked the tech company to write a code to shut off the auto encrypt function that would have locked Farook's phone permanently after 10 password guesses, and to delay the 10 password guess limit. He stated that with these two actions, the agency could have cracked Farook's code in 26 minutes instead of waiting years.
The heart of the debate in the FBI versus Apple case was privacy versus security in the digital age. The case began when the FBI said that it could not access the data on Sayed Farook's iPhone, the shooter who killed 14 people and injured over 20 in December 2015.
Apple made the case that opening Farook's iPhone was a violation of American privacy because the company would have to write a code that would unlock hundreds of thousands of other iPhones. The FBI contended that this step was necessary because lives were lost and that more could be at risk. The court order was then issued and Apple vehemently contested, causing a worldwide media frenzy. The FBI later dropped its case, citing that they had found another way into the phone thanks to a "third party."
At about 21 minutes into the 30 minute speech, Comey apologized about the Apple case, stating, "I could be wrong" and then he informed the audience that, "the Government purchased from a private party a way to get into that phone, 5C running iOS 9." In the question and answer section of the speech, he later said that the tool would only work on the iPhone 5C.
"There is no such thing as absolute privacy in America"
The fear that many Apple users had in the wake of this case is could the government have access to any phone and its data? Comey called this a "slippery slope fallacy." It's the notion that one action could snowball into greater repercussions.  
"Every time you hear someone making a slippery slope argument, alarms should go off in your head" - James Comey, dismissing democracy

— Jonathan Ździarski (@JZdziarski) April 7, 2016
Comey forgot to mention that Apple is still facing multiple FBI court orders forcing them to unlock at least 12 other Apple devices, ranging from iPhone 3 to an iPhone 6, an iPad 2, and another unspecified device.
In all of these cases, the FBI's used the justification of the All Writs Act of 1789 just like they did in the San Bernandino shooter's case. The platforms range from iOS 4.2.1 to 9.1. Apple has rejected unlocking 10 of these devices and has requested additional information from the court on two of these devices. So for those thinking that they are safe because they do not own an iPhone 5C running iOS 9, think again. Like Comey said, "there is no such thing as absolute privacy in America," and he's got the court orders to ensure it.
Click to read more
and watch the video
or