Toyota Corolla celebrates 50 years with 2017 Special Edition
Iconic sedan remains best-selling car in history with sales of more than 43 million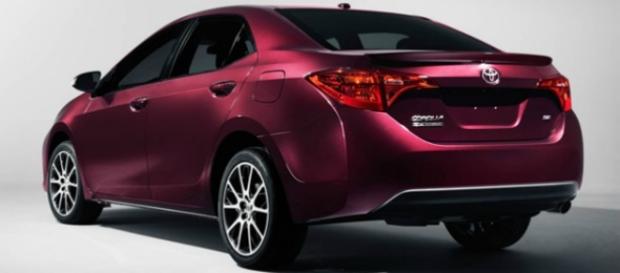 The 1928 Duesenberg Model J, 1955 Mercedes-Benz 300SL and 1961 Jaguar XKE are often considered among the best cars in history. But none of the three icons have anything on the Toyota Corolla.
The Duesenberg is often considered the first supercar; The Mercedes-Benz Gullwing is considered the greatest Mercedes-Benz ever made; The Jaguar XKE is considered the most beautiful vehicle ever made.
But the Corolla? The just-announced 2017 Toyota Corolla marks the 50th Anniversary of the best-selling car in history. Introduced in 1966 in Japan, more than 43 million Toyota Corolla's have been sold. The rear-drive subcompact Corolla was first sold in the United States in 1968 as a 1969 model.
Corollas sales of 1,000 daily in U.S.
Based on its economy, reliability and durability, the Corolla couldn't have succeeded any quicker. In its first three years, Toyota production nearly tripled from 480,000 to 1.1 million. More than one million Corollas have sold every year since 2002 globally, and about 1,000 sell per day in the United States.
In its half-century history, the simplicity of the Toyota Corolla in some ways has remained. It's basic transportation. Yet in other ways, the 2017 Toyota Corolla and 1966 Toyota Corolla couldn't be more different. The original Corolla was advanced for its time with two-speed wipers and back-up lights. When the car was unveiled in the United States it cost $1,700.
Eleven generations later, the 2017 Toyota Corolla has automatic high beams, lane departure alert with steering assist function and other standard features — a back-up camera and six trims from which to choose.
Special edition Corolla, only 8,000 units
To celebrate its 50th anniversary, Toyota will produce only 8,000 of a special edition Corolla that will include a dozen extra features, including: 17-inch wheels, push-button start, contrasting upholstery stitching and an advanced navigation system with a high-resolution touchscreen.
The special edition Corolla will also have specialty interior and exterior badging, and it will be available in the three exterior colors – Black Cherry, Classic Silver and Blizzard Pearl.
Available in the fall of 2016, the top-line 2017 Toyota Corolla is expected to be priced at about $28,000.