Reports: Apple planning all-new 5.8-inch iPhone with curved glass casing
Rate this title
Apple to launch a 'premium' iPhone using exotic materials and a large display as it tries to differentiate itself from competitors.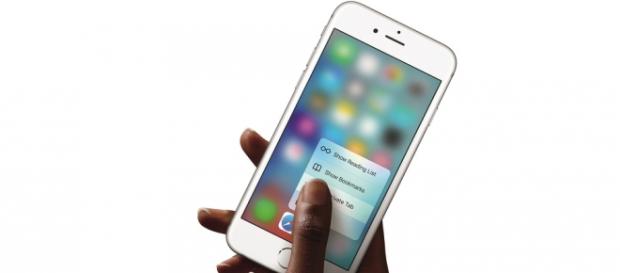 Apple is planning to launch a heavily redesigned next-generation iPhone in 2017, according to key analyst Ming-Chi Kuo. The premium handset will look very different to the current iPhone 6s, featuring a glass back and 5.8-inch display.
The design will take Apple back towards the all-glass construction of the iPhone 4s, launched in 2011. Today's iPhone 6s has a durable aluminium chassis and does not include glass on the rear of the handset. Last week, Apple announced the iPhone SE, a 4-inch handset that uses glass in its construction but has a metal main body.
Apple wants to 'differentiate' the iPhone
Apple is making the changes in a bid to make the iPhone stand out more against an ever-expanding selection of competitor devices.
It wants to "differentiate" its brand from the Android alternatives offered by the likes of Samsung, LG and HTC, incorporating new exotic materials to create a bold and unique design.
Apple has chosen to return to glass because it is easy to mould into different shapes, according to news site AppleInsider which obtained the report from Kuo. Glass is also light-weight and remains strong even when used in thin layers, allowing Apple to experiment with a wider range of form factors.
Display improvements coming too
The unnamed iPhone version will receive a major display upgrade to accompany the reworked chassis. Apple is planning to use an AMOLED panel for the first time, moving away from the current LCD models. AMOLED screens are brighter and more vivid than their LCD counterparts. They also use less power, leading to an increase in battery life.
Apple will increase the display size to 5.8-inches, a substantial increase from the 4.7-inch iPhone 6s and 5.5-inch 6s Plus. The phone will likely be marketed as a high-end device for people who require large screens. It may replace the current 5.5-inch model if Apple can source enough displays. The new handset could also include wireless charging for the first time, a feature Apple has so far omitted from the iPhone.
A 'special' iPhone to catch up with the competition
The 5.8-inch glass iPhone won't make an appearance until 2017. It is reportedly being built as a "special" model that will be positioned above next year's standard iPhones. The model aims to demonstrate to competitors that Apple can build eye-catching smartphones using exotic materials, attracting more customers by offering a new look and feel.
Apple hasn't commented on the rumours. The device is still a long way off so plans may change. Ming-Chi Kuo has a strong track record for this kind of report though, suggesting iPhone fans have a new flagship to look forward to next year.
Click to read more
and watch the video
or