Oculus, HTC, or Sony: top 3 anticipated VR headsets and their prices
Rate this title
There are a number of VR headsets slated for release in 2016. Which of the top VR headsets will you get?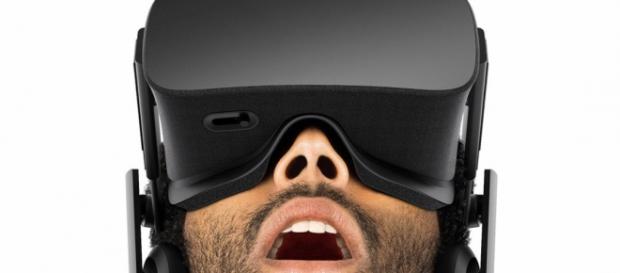 Virtual Reality is no longer a thing of science fiction. This year, you'll be able to get your hands on a nice variety of VR headsets and platforms, as the market will expand considerably. But which VR headset is best for you, and how much will it set you back?
Affordable options have previously hit the market, such as ultra low-cost Google Cardboard and Samsung's $99 Gear VR, but these require a smartphone – the three main contenders slated for release in 2016 don't. Here are some of the top contenders for your shelf space, by Facebook, HTC and Sony, coming out this year.
Oculus Rift
Available: March 28
Price: $599
What started as an anticipated indie Kickstarter project is now owned by Facebook, and requires a pretty powerful PC to run.
The Oculus will have a huge selection of games, with over 100 to choose from including big names like Minecraft and innovative indie projects that are already pushing the idea of what VR can do.
To run the Oculus, you'll need a PC with these specs (or better):
Graphics Card: GeForce GTX 970 or AMD Radeon R9 290 or better.
CPU: Intel Core i5 4590 or greater.
RAM: 8GB or more.
Video port: HDMI 1.3.
USB port: 2 USB 3.0 ports.
Windows 7 SP1 or newer.
HTC Vive
Available: April 5
Price: $799
The Vive is a collaboration between HTC and PC gaming giant Valve, which may be enough for some fans to justify the steeper price. HTC Vive focuses on movements and gestures, letting the wearer still see their surroundings, which makes it one of the more immersive platforms available.
Vive's recommended PC specs are
U: NVIDIA GeForce GTX 970 / AMD Radeon R9 290 equivalent or greater
CPU: Intel i5-4590 / AMD FX 8350 equivalent or greater   
RAM: 4GB+
Video Output: HDMI 1.4 or DisplayPort 1.2 or newer
USB Port: 1x USB 2.0 or greater port
Operating System: Windows 7 SP1 or newer
PlayStation VR
Price: $399
Sony's PlayStation VR, as you might assume, needs a PlayStation 4 to work, so if you don't already own one that's an additional cost you'll need to consider.
Drop an extra grand for a bundle and you also get some extras, like a PS Camera (which you need for the headset) and two Move controllers.
Since the PlayStation VR uses a PS4, at least you don't need to worry about minimum spec requirements. Just plug it into your PS4 system, and enjoy.
Click to read more
and watch the video
or