NASA astronaut Scott Kelly returns to Earth after almost on year in space
Kelly was the subject of studies of the long term effects of human spaceflight on humans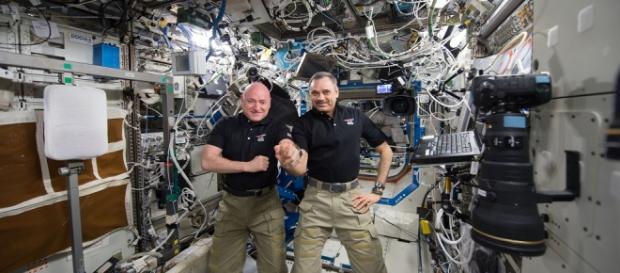 While Americans were engaged in trying to select people who would run for president, American astronaut Scott Kelly and Russian cosmonaut Mikhail Kornienko completed a 340-day mission on board the International Space Station and returned to Earth. They were accompanied on board a Soyuz TMA-18M spacecraft by Russian cosmonaut Sergey Volkov, who had been on the ISS since early September. They landed late at night, American time, near the remote Russian city of Dzhezkazgan.
Kelly's and Kornienko's long duration mission was designed to examine the effects on the human body of spaceflight. Microgravity and other factors have a lasting impact on humans, including muscle atrophy and bone loss.
NASA scientists were particularly interested in how fluid moves to the upper part of the body during weightlessness. This process may have harmful effects on vision and increases intracranial pressure. Scientists used a Russian-made device called Chibis that draws fluid back to the subject's legs and measures his eyes to track any changes.
Kelly's twin brother, retired astronaut Mark Kelly, was used as a control subject on Earth during the nearly one year mission.
The study of the long-term effects of #Space travel on the human body has long been a concern for scientists. The need for that research is one reason the International Space Station was built. Voyages to Mars and other destinations that take many months will take a toll on the human body. Before such voyages are undertaken, scientists must understand what those effects are and how they might be counteracted.
Kelly did not spend all of his time being a test subject. He was involved in the capture and unloading of two of the six cargo ships that came to the ISS, a SpaceX Dragon and an Orbital ATK Cygnus, during his stay. He also participated in three spacewalks that conducted repairs and upgrades to the orbiting space lab.
The International Space Station was first proposed by President Ronald Reagan in 1984. President Bill Clinton revamped the project ten years later and brought Russia in as a full partner. The ISS has been operating for the past decade or so and is scheduled to keep going at least until 2024. #News #Science