Nadine is a humanoid robot who speaks and has memory
Revolution in robotics industry: the first humanoid robot set to care of people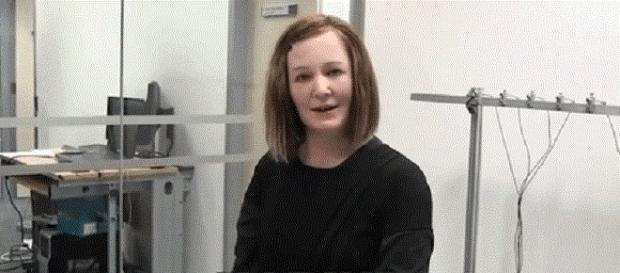 Nadia Thalmann (professor and director of the Institute for Media Innovation of Nanyang Technological University in Singapore) has created a humanoid robot which she named Nadine. To be able to create this robot she spent three decades researching virtual people -- according to the website descopera.ro
Humanoid robots used as personal assistants
Nadine -- the robot created by Nadia Thalmann -- is a brand new humanoid robot. It may be used as a personal assistant for the elderly. She   is 1.7 m tall, has brown hair, soft skin, and an expressive face. Nadine's software allows the robot to remember a previous conversation, but also to express a range of emotions.
Nadine is not commercially available. However, Nadia Thalmann believes the robots could be used one day to take care of people who have an illness such an dementia. Thalmann said that if these people are left alone, they will regress very quickly, so they should always be interacting with someone. She also added that Nadine was capable of conversation, she can play a game and she can also tell stories.
Robots that can play with children could be used in the future
Thalmann and her team are also working on robots that can play with the children. Apart from their social role, the robot could also watch the children and would tell the parents or the nanny if something is wrong. This project is still in an early development phase and a prototype is not available yet. The professor said that they also plan to program the robot to speak in different languages.
Thus, they can be used as an educational tool for children. Thalmann also said that the robot will be an active toy. This toy will interact with the child unlike most toys for children that are passive. She added that the robot will also be able to remember the preferences of the child.
New generation of robots
Nadine represents a new generation of robots that are able to make conversation, adapt to their answers, and remember their previous conversations. According to the inventor, Nadine also has her own personality. She is capable of displaying both positive emotions and negative emotions. This new type of social robot could eventually be marketed to work for companies as personal assistants or to be companions for the elderly and children.