Google This: Most Drivers Afraid Of Your Driverless Cars
Technology, safety major concerns for buyers as more autonomous car accidents occur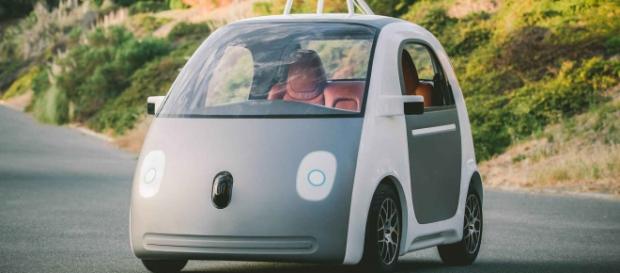 More than 15 years after hybrid cars debuted the United States, the concept still hasn't swayed much of the car-buying public. Nearly every major manufacturer makes a hybrid, but the gas-saving, technological wonders still only comprise about three percent of car sales in the United States.
Drivers' buying trends and comfort levels just don't change much. That said, how will the public possibly grasp the idea of driverless cars?
A new survey suggests the rush by Google, Apple, Mercedes-Benz and several other carmakers to get their autonomous cars to the market may prove short-sighted. The reason: According to the Automobile Association of America (AAA), a majority of motorists are intimidated by driverless cars.
Seventeen accidents in autonomous cars
The survey's results not only reveal that 75 percent of drivers are afraid of driverless cars, only 20 percent would feel comfortable being transported by an autonomous car.
In addition to the newness of the driverless technology, Google recently accepted at least partial blame for one of its autonomous vehicle's involvement in an accident. While not prevalent, the recent crash added to the continuing issues with the internet monolith's autonomous car.
Nearly 20 fender-benders have occurred in Google's driverless cars, all previously attributed to human error. But Google said the February 14 accident involving an autonomous Lexus RX 450h was the result of an issue with the vehicle, not a shortcoming of its occupant.
Depending upon age group, new car buyers make their choices for different reasons.
Baby-boomers, according to the AAA, cite safety as their No. 1 concern for 89 percent new car purchasers. For millennials, safety is the top concern for only 78 percent of new car purchases.
Millennials are also more interested in convenience than older buyers, which is another reason why the rush to make autonomous vehicle may be premature.
The AAA survey noted that while 61 percent of drivers seek some advance technology features in new car purchases — automated braking to adaptive cruise control — there's still inherent distrust.
The overwhelming percentage of new car buyers, even though receptive to new technology, believe they can still drive better than a computer.
And if that belief holds true, how can carmakers who are all in a rush to beat their competitors in the autonomous car business possibly believe they will have any chance for anything other than a modicum of success?
Click to read more
and watch the video
or