FBI successfully hacks into iPhone, drops Apple case
FBI hacks into San Bernandino's shooter's iPhone without Apple's assistance and drops its case against Apple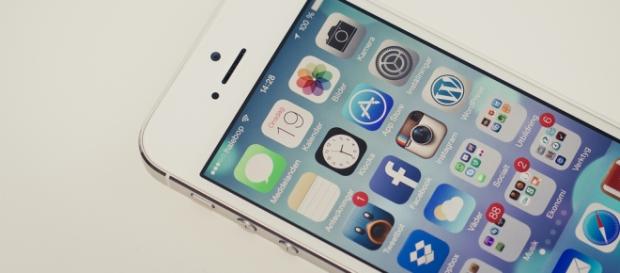 The battle between privacy versus protection seems to be over for now. The Federal Bureau of Investigations (FBI) has successfully hacked into Sayed Farook's iPhone using a third party. Farook was the San Bernandino, Calif., alleged mass shooter who killed 14 people and injured 22 in December 2015.
The agency filed a motion to delay its March 22 trial against Apple because an "outside party" had contacted the agency with a potential solution. Now, it seems that the third party has nullified the necessity for a trial. 
"The government has now successfully accessed the data on Farook's iPhone and therefore no longer requires the assistance from Apple Inc.," said the Department of Justice (DOJ) in a status report to the district court of Central District of California filed on March 28.
"Accordingly, the government hereby requests that the Order Compelling Apple Inc. to assist agents in search dated Feb. 16 be vacated."
Apple responded in a statement of its own by denouncing the notion that a trial was needed in the first place.
"From the beginning, we objected to the FBI's demand that Apple build a back door into the iPhone because we believed it was wrong and would set a dangerous precedent," said Apple. "This case should have never been brought."
The aftermath
This case brought up a myriad of issues that do not end with the FBI and Apple. The main issues are how much privacy should Americans be willing to give up in the interest of protection, how much power should the government be given to maintain that protection and how should new technology be governed in an Internet age that can no longer be defined by outdated laws? These are questions that need to be answered and as of now, it is unclear how this process will end. 
#AppleVsFBI Hacking 'for hire' should alarm all users and consumers. The rich and powerful have access to it. From dictators to narcos.

— Renata Avila (@avilarenata) March 29, 2016
As for Apple, this ordeal has been beneficial to the company.
The case itself brought worldwide attention to its spring keynote address where it introduced Liam, the iPhone SE and a new iPad Pro. The products themselves were slightly updated and otherwise would have drawn minimal buzz if Apple wasn't supposed to face the FBI in court the very next day. Couple that with a suspect Android hack reveal that was also announced on the same day as the Apple keynote and you have a company that is potentially looking at boon in profit sales.
Speculation abounds
As with any case that ends with a dues ex machina ending, meaning that an unlikely scenario intervenes solves the unsolvable problem, skeptics will give opinions. Currently, the Internet has a theory that the entire case was a ruse to take away American civil liberties under the guise of protecting civil liberties. Frequent government critic and ex-Central Intelligence Agengcy (CIA) employee, Edward Snowden released a video last week calling foul on the FBI's inability to hack the Farook's iPhone using an expletive.
Video: Edward @Snowden, weeks ago, called out the FBI for lying in Apple vs. DOJ pic.twitter.com/0nK3G099Jc

— Matthew Keys (@MatthewKeysLive) March 29, 2016
Early in the case the FBI had access to Farook's iCloud password but the password was changed because it was connected to a device reset creating the necessity for Apple's assistance. The FBI insisted that solution would have never worked. "A forced backup of Farook's iPhone was never going to be successful, and the decision to obtain whatever iCloud evidence was immediately available via the password change was a reasoned decision of experienced FBI agents investigating a deadly terrorist conspiracy," said a government spokesperson.
Witness testimony adds some unpredictability to the #AppleVsFBI hearing. https://t.co/2bGhCow2mF @BuzzFeedNews pic.twitter.com/BQ8f4JIjCa

— Hamza Shaban (@hshaban) March 18, 2016
Still, this option presented another avenue, an avenue that would not force Apple to create a master key to unlock all other iPhones. One thing is sure, the public has not heard the last of Apple vs. the FBI.
Click to read more
and watch the video
or