Apple's spring keynote address features updates to the iPhone, iPad and Apple Watch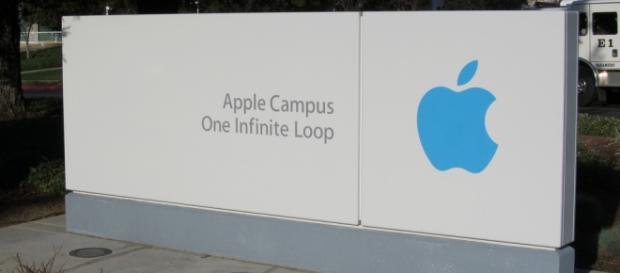 Apple CEO Tim Cook took the stage at 10 a.m. PDT  this morning for his keynote address at the Townhall Auditorium in Cupertino, California. The venue was One Infinite Loop on the Apple Campus. The choice of location is significant because Cook announced that this will be the last Apple event to be held there; the new Cupertino Apple Campus--which resembles a spaceship--will be opening in 2017. The invitations to the event were sent out via email.
Liam, Apple Watch, iPhone SE and iPad
The event covered a lot of ground. Insiders expected Apple to announce a smaller iPhone SE and an iPad. What they got was an introduction to Liam, Apple's new recycling iPhone robot.
"We're now meeting a research and design project called Liam that is designed to deconstruct old iPhones, allowing certain materials inside to be repurposed," said Cook.
Apple just introduced a robot named Liam. His job is to recycle your iPhone. #AppleEvent https://t.co/X47xBsPvmPhttps://t.co/PfsHBvNEHc

— CNBC (@CNBC) March 21, 2016
The Liam announcement was quickly followed by an update to the Apple Watch. Cook introduced new woven watch bands and a $50 decrease in price for the gadget.. Users can now buy it for $299.
#AppleWatch starting at just $299 #ClubitApple #AppleKeynote #AppleWatchBands pic.twitter.com/XXSgmL1zpF

— Clubit TV (@Clubit) March 21, 2016
As for the iPhone SE, it is twice the speed of the iPhone 5 and resembles the 5's design, except its screen is smaller at four inches.
However, its performance is closer to an iPhone 6. It features a 12 megapixel camera, a built-in Apple Pay and a panoramic camera up to 63 MP. The phone is available for purchase on March 31 with preorders starting on March 24. The cost is $399. In addition, iOs 9.3 will be available for download starting today.
Great price and specs for the new #iphoneSE. Buy the 64GB version, though. #appleevent @DigitalTrends pic.twitter.com/0FMFD5uedp

— Jeffrey Van Camp (@JeffreyVC) March 21, 2016
The last thing on the docket was the new version of the iPad Pro. Senior Vice President of Marketing, Phil Schiller spearheaded the unveiling of the device. It features a 9.7 inch retina display, so design-wise there is little to distinguish it from the iPad Air 2. The previous iPad Pro featured a 12.9 inch display. It also comes in four new colors--rose gold, silver, gold and space gray. Like the iPhone SE, it will be available for preorder March 24 and purchase on March 31. A 32 GB device starts at $599.
The new iPad Pro 32gb will start at $599 and begin shipping March 31 https://t.co/Dpz8vsknI3 pic.twitter.com/7Oq753K9bd

— Bloomberg Business (@business) March 21, 2016
Apple versus the FBI: One day to go
The event came just one day before Apple faces the FBI in court to  decide whether or not the company will be forced to unlock the San Bernandino mass shooter's iPhone. As expected, Cook addressed the upcoming trial at the Apple event. "We need to decide as a nation how much power the government should have over our data and over our privacy. I have been humbled and deeply grateful for the outpouring of support we have received from Americans across the country from all walks of life," said Cook. "This is an issue that impacts all of us and we will not shrink from this responsibility."
Other Tech News
In other tech news that can only be good for Apple stock and sales, it was announced today that 275 million Android phones are vulnerable to hacking by only viewing a kitten video for two minutes. The hack is a Stragefright exploit called Metaphor and it was developed by cybersecurity company, Northbit. The hack works by visiting a site with a malicious MPEG-4 video. Once you view the video for two minutes, Android's media server will crash and send data from your device to the hacker in under 20 minutes. The news was first reported by endgaget.com on March 19. The timing of this finding is suspect--especially considering today's keynote-- but it is sure to send consumers flying to Apple devices. 
Click to read more
and watch the video
or