Zuckerberg blasts Facebook staff on 'Black Lives Matter' slogan defacement
Zuckerberg criticizes staff after they defaced the slogan and wrote "All Lives Matter" on the walls of the company campus.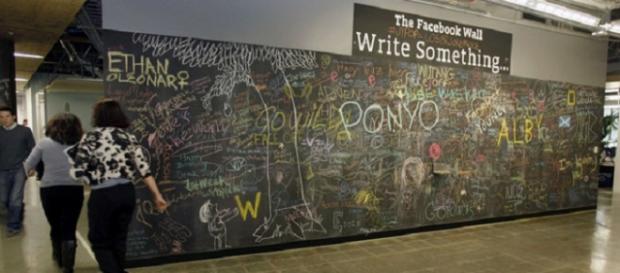 Head of Facebook Mark Zuckerberg has issued a stern reprimand to members of staff who defaced the "Black Lives Matter" slogan on a company whiteboard. The warning concerns messages written on the walls of the Menlo Park, California company offices.
On various occasions Facebook employees crossed out the "Black Lives Matter" slogan, replacing it with the text "All Lives Matter."
In his communique, which was obtained by website Gizmodo, Zuckerberg refers to a previous warning he had made surrounding the defacing of the slogan on writing walls at Menlo.
#BlackLivesMatter activist interrupts Hillary Clinton: "I am NOT a Superpredator" pic.twitter.com/IsexHC67KN

— Pop Crave (@PopCrave) February 26, 2016
Calling it "disrespectful" and "malicious", Mr Zuckerberg talks about how bad and "tiresome" the episode has been for the black community and many of those involved with his company.
Without calling for specific sanctions against members of staff, Zuckerberg in his message calls on employees to "educate themselves" on what the Black Lives Matter movement is all about at a town hall meeting next week.
USA Today reports the statistic that of all Facebook's workforce, only 2% are black. Some will call this a public relations problem in a company already well short of proportional demographic representation.
The movement came about after the shooting dead of black teenager Trayvon Martin by George Zimmerman in Florida, in 2012.
The movement gathered momentum after recent alleged incidences of police brutality against black people, including the cases of Eric Garner in New York and Michael Brown in Ferguson.
Initially started as a hashtag meme on Twitter, the BLM movement now encompasses an international activist movement involved in demonstrations, web activism and confronting politicians on their stance on race in America.
Of late, the hashtag #AllLivesMatter has been garnering support in some quarters. Many, though, including President Barack Obama, see the BLM message as non-exclusive. They say the slogan should not be interpreted as saying other lives don't matter, too.
The movement campaigns against violence toward black people.
Click to read more
and watch the video
or