Virtual reality and virtual worlds: new course taught by Giuseppe Macario
While Facebook is embracing virtual reality (VR), DolceVita Institute of Technology is offering classes about virtual worlds design.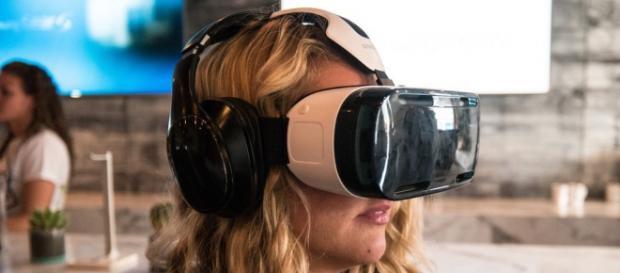 DolceVita Institute of Technology, an elite ICT school located in Rome, is offering a new course called Designing virtual worlds. Classes are taught by Italian social entrepreneur and record-setting computer programmer Giuseppe Macario, both face to face and through virtual reality.
Facebook is investing in virtual reality
At Samsung's Galaxy S7 event, #Facebook CEO Mark Zuckerberg said that "virtual reality is going to be the most social platform". Users will soon be able to have social experiences in VR and engage with Facebook's network in a virtual environment. In other words, this technology will allow people in different parts of the world to interact in the same (virtual) place.
Oculus Rift virtual reality headset, which was acquired by Facebook two years ago and ships to consumers for the first time in a few weeks, was conceived as a gaming tool, but has already incorporated social networking features and is going to bring virtual reality to millions of Facebook users. Samsung Gear VR is developed in collaboration with Oculus.
Virtual worlds became popular through Second Life
Zuckerberg's statements have drawn the attention of the media and the general public all over the world, but the truth is that virtual worlds have been available to every Internet user for more than a decade. A well-known example is Second Life, created by Californian company Linden Lab. Its current CEO, Ebbe Altberg, is also working on a new virtual reality platform known as Project Sansar.
Virtual reality and augmented reality: promising markets
Facebook is not the only company that is investing in VR. For example, while distributing the extremely affordable Google Cardboard glasses, Alphabet (Google) has been building its own VR technology in-house. Microsoft has released the augmented reality headset HoloLens together with Windows 10. Sony, as well as the smartphone and table-makers HTC and LG, are all launching their own VR headsets: PlayStation VR, HTC Vive and LG 360 VR respectively.
Books about virtual reality and social networks
Macario's course aims at bringing students up to speed on the current ability of virtual worlds to support science in its various aspects and purposes. He recommends reading the following textbooks, in addition to his own book about Second Life:
"Building successful online communities: evidence-based social design", by Robert Kraut and Paul Resnick
"Game analytics: maximizing the value of player data", by Magy Seif El-Nasr, Anders Drachen and Alessandro Canossa
"Infinite reality: avatars, eternal life, new worlds, and the dawn of the virtual revolution", by Jim Blascovich and Jeremy Bailenson
"The art of game design: a book of lenses", by Jesse Schell
"Virtual economies: design and analysis", by Vili Lehdonvirta and Edward Castronova
"All these books were written by world-famous experts in this field," says Giuseppe Macario, who teaches computer science both in Italy and America. #Education