Google's Neural Network Identifies Places More Accurately Than Humans Do
Google unveils Neural Network Machine Vision Technology that recognizes the location of a photo.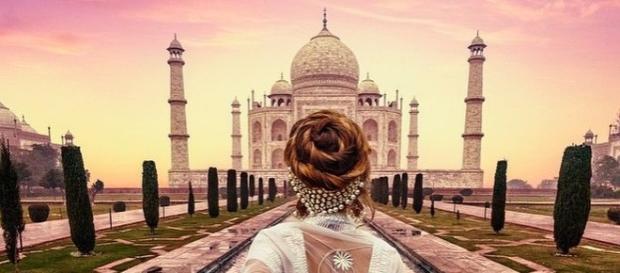 #Google's deep learning Neural Network bounced onto the headlines last year by managing to reconstruct dreamy images from its networks. Now, it's catching the eyeballs again.
This time, it's for how far it has advanced in these times, evincing it explicitly by its location-recognition ability from images.
Recognizing the location of a picture would seem no big task for humans, but not when presented with a photo of an unfamiliar place, a one sans any particular landmarks.
That, in truth, would be one daunting task for the human Neural networks, but not so for PlaNet AI, Google's newly revealed Neural Network system.
Obviously, it's the presence of landmarks that makes any neural network system get ticked with the right guess.
But Google has now proven that its neural network AI can track the location of images that also comes without such identification traits.
Google Unveils Neural Network Machine Vision Technology That Recognizes The Location Of Any Image https://t.co/R7cyQ8V539

— Hardware World (@HardwareWrld) February 28, 2016
It hasn't yet achieved cent percent accuracy. In fact, it's no way near to that. Google's PlaNet AI guesses continents at an efficiency of only 48%, which is, however, better than the average accuracy of human neural networks. PlaNet has also managed to take the lead against ten well-experienced
PlaNet has also managed to take the lead against ten well-experienced Globetrotters when it was put in a competition of 50 rounds.
But there should be a significant rise in its accuracy with lower ranges when being said that its street-level accuracy is below 5%.
The city-level and country-level accuracy of the system currently are reported to be 10 and 28% respectively.
A better matching parameter or inclusion of more is believed to make that possible. Currently, PlaNet makes use of parameters like building styles, languages and plant life to get the places tagged with their location.
This could eventually be expanded, and this along with the continuously-fed database can only take the AI neural network system to hit higher in accuracy.  If being precise, the machine neural networks are certainly going to become far advanced than those of humans in the coming ages.
If being precise, the machine neural networks are certainly going to become far advanced than those of humans in the coming ages. #Science