Virtual reality becoming more affordable with Samsung Gear VR
Rate this title
Facebook's Oculus teams with Samsung to bring virtual reality closer to the average person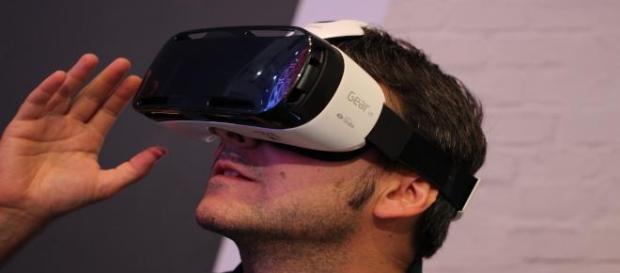 Virtual reality has been a reality for years, but only to those hard-core aficionados with big bank accounts willing and able to shell out the money for the experience. Developers have worked like crazy to bring a version to market that most everyone can afford and enjoy.
Oculus teams up with Samsung
At the time that Facebook purchased Oculus, Facebook's CEO, Mark Zuckerberg stated that the mission of Oculus was to enable people to experience the impossible. Teaming up with Samsung has provided a partnership that has moved both toward the goal of getting virtual reality (VR) to more people, not just hard core gamers.
Previous versions of Samsung's personal VR included headsets that were heavy and impossible to wear for any length of time.
The weight of this new Samsung Gear VR is down 16% from previous versions and weighs less than a pound.
The Gear VR costs $99 and is now available through BestBuy.com, Samsung.com and Amazon.com and will later be available through AT&T and T-Mobile.
Not Quite Virtual Reality for Everyone
Although the Samsung Gear VR itself only costs $99, in order to work, it requires one of Samsung's more expensive phones. It only works with the Galaxy S6 Edge, Galaxy S6 Edge+, Galaxy S6 or the Galaxy Note 5, all of which cost $500 to $800. You'll also need a headset, Bluetooth and sound cancelling is preferable for the best experience, and to play some games, you also need a game controller. So, if you're an avid gamer and Galaxy owner, you may already have these things, so you'll be sitting pretty. For those who don't, it will still be an expensive proposition.
However, to those who have or get all the necessary gear, it is an experience well worth the cost. Expect a learning curve as you get used to using the device and don't be surprised if you get nauseous.
Not Just an Awesome Gaming Experience
Virtual reality gaming is most likely to fuel sales of these devices, but they are not the only thing they are good for. While wearing this headset you can become immersed in the ocean, sit on the moon, or sit in a movie theater and feel a part of Lawrence of Arabia. You can do things like travel to Italy and view the Tower of Pisa in 360°s.
There are loads of classic games and games made especially for VR. You can also view TV shows, documentaries, live stream from Netflix, Twitch and Vimeo and the catalogue of Oculus Video, plus more than 200,000 images from around the world.
If gaming is your thing, you will be immersed in 360° play and can have a wild time riding a virtual go-kart or dodging bullets. However, your grandmother can also take a scuba diving trip through virtual reality that she'll love just as much.
Click to read more
and watch the video
or