Unit sales bound to increase over the holiday buying season with Black Friday discounts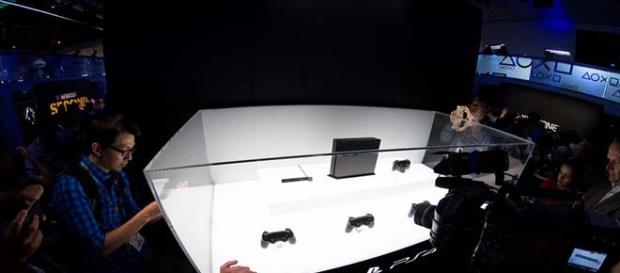 Sony's PlayStation 4 has now sold over 30 million units all over the world since it was launched in 2013. That number is nearly twice what was reported as being sold this past January, which included more than four million units that were sold during the holidays in 2014.
Sony added that its PlayStation 4 console also has had the fastest and strongest growth in the history of PlayStation hardware. This news came right after Sony confirmed that soon players will be able to play PlayStation 2 games on their PlayStation 4 console. Details were not yet given as to how this will be allowed on the newer consoles.
Sony to release new games for PlayStation 4
Sony is also planning to release several new game titles, such as Gravity Rush Remastered, Ryu Ga Gotoku KIWAMI, Bloodborne The Old Hunters Edition, Dragon Quest Builders, as well as Uncharted 4: A Thief's End, and indie games such as Super Time Force Ultra and GALAK-Z.
Sony says that the PS4 is the premier game platform and the top interactive entertainment invention.
The 30-million unit sales milestone was attained just a few weeks after a run of price cuts on the PS4 units all over, not only North America, but also in Australia, Japan, and Europe. In fact, anyone in the market for a PS4 should be able to find good sales prices for them during the upcoming Black Friday sales in the US, according to several reports.
Sony thanks fans for making PS4 tops in industry
Sony Computer Entertainment's President and Global CEO Andrew House, says that the company wants to thank its fans as they couldn't have done it without them. Sony has had nearly $400 million in sales since the PlayStation debuted.
All of its PlayStation consoles through the years have done well.
The company's best-selling console, the PlayStation 2, ended up breaking all of the industry records by producing sales of over 155 million units throughout its 12 years of being sold on the market. The original PlayStation also ended up selling over 100 million units in the nine years it was on the market, and the PlayStation 3 has so far sold 80 million units in about that same timeframe.
Sony's PlayStation 4 is turning into one of the company's favorite and played gaming consoles in the world, which continues to show how Sony's customers look to them for their gaming pleasure.
Click to read more
and watch the video
or