Daters are Becoming More Demanding and prefer Amanda Bradford's The League app for iPhone
Rate this title
Former Google employee claims her app to have much higher standards than Tinder, OkCupid, Hinge and Plenty of Fish.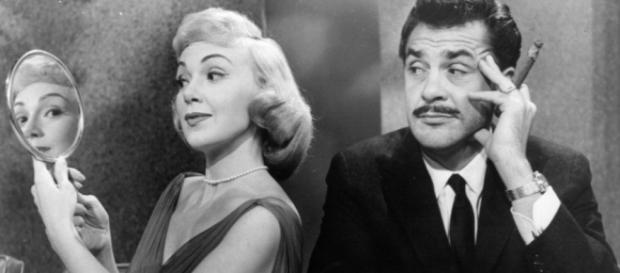 Do the most popular dating apps bore you? Are you tired of coming across fakes, weirdos, time-wasters, scammers, you name it? Amanda Bradford, a 30-year-old entrepreneur from the U.S., might help you out.
The League, which has already raised more than 2 million dollars in seed funding last January from several angel investors and venture capital firms, lets users swipe left and right to find matches, but is very different from a typical dating app:
It uses data and knowledge graphs from social networks such as LinkedIn and Facebook at the same time, in order to exclude most fake or unprofessional profiles.
It encourages members to maintain a curated profile, mostly based on their LinkedIn résumé.
People must join a waiting list, which is currently made up of more than 150,000 registered users, and the app relies on its own algorithm to vet profiles and kick out the ones who are not considered good enough to stay in the community.
It strengthens privacy by blocking friends, coworkers and business connections so they cannot see you are actively looking for a partner on the Internet.
In other words, The League aims to become a point of reference for determined, successful and ambitious singles who desire a significant other that shares a similar drive.
Essentially, this iPhone app is all about quality rather than quantity. However, most Apple App Store members do not seem to appreciate this mindset, because the average rating does not even reach two stars. Lots of complaints are about the nonavailability of members in one's area - arguably, two towns or countries in the world (San Francisco, New York and maybe London) are not a huge number - as well as the lack of other languages or localization. Further, some people find the wait list frustrating.
For the time being, no Android port is available.
Is The League elitist? A user's review
In her only blog post on LinkedIn Pulse, Bradford strongly denies the allegation that her app is the "Tinder for elitists". You may think that the founder and CEO of a startup could not say otherwise, which is why we also want to hear the opinion of a person who has not participated in the launch of the product.
Giuseppe Macario, 34-year-old Italian college professor and entrepreneur who is considering running for Italian Congress in the electoral district of United States and Canada, signed up for the service. We managed to interview him. "I don't think The League is elitist", says Macario. "The Internet is already full of low-quality dating apps, so I see no harm in creating a new one for people who don't have time to waste. Last week I was in San Francisco and Atherton (California), now I'm back in Rome (Italy). I'm traveling a lot, my work and my campaign keep me incredibly busy, and my free time is very limited. On top of that, I keep working out for my marathons. I definitely want to date in the hope of starting a long-term relationship but I have no intention of picking girls at random. This is where The League may come in. You are more likely to find a woman you can be interested in. Also, the community welcomes all ethnicities as well as gays and lesbians, so I don't see any discriminations."
Great pics on @theleague 📷 the best #datingapp! Sign up with me: https://t.co/x055QRr3qr #dontmissout 💍 #getmeofftinder

— Giuseppe Macario (@Macario_ENG) 8 Novembre 2015
And how about the waiting list? "Well, that might actually be frustrating.
I myself am still on the list. But I suggest looking on the bright side: If you don't give up, it means you're very determined to find a partner." Are there any drawbacks? "I hope the app doesn't exclude too many people without a reason. Let me give you an example: if you lived not far from George Clooney's villa in Lake Como - just like Brad Pitt and Angelia Jolie, who bought a mansion in Italy - you could not join The League, because it is not available there. This is my advice to Ms. Bradford: It's never too late to expand one's horizons!"
Click to read more
and watch the video
or