Top reasons to buy the new Microsoft Surface Pro 4
Microsoft has released the much awaited Surface Pro 4 with new features and improvements which caters to all section of users.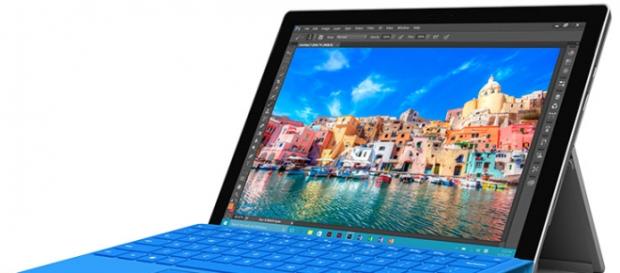 As expected, Microsoft has released its next generation Surface Pro 4 at the #Windows10Devices launch event on October 7 in New York. Microsoft took nearly 16 months to build a new version after the release of the popular Surface Pro 3. According to gadget enthusiasts, the Surface Pro 4 is regarded as a successor to the iPad. 
The new device is available in several variants of the latest 6th generation Intel Core processor with SSD storage, maximum of 16GB RAM and 1TB of SSD disk space. The new range of Surface Pro 4 is suitable for entry level users, programmers, gadget enthusiasts and hard core gamers.
Microsoft has also included a bigger 12.3 inch display with 3:2 aspect ratio and resolution of 2736 x 1824 pixels.
However, the display size is not that much bigger than the previous counterpart which has 12 inch screen. According to official sources, the brightness, contrast and touchscreen response have been significantly improved in the new version due to the unique PixelSense technology. It has a capability to automatically measure how much light is blocked by an object touching the screen to determine the touch input method.
The touchscreen of the Surface Pro 4 has been upgraded to ensure compatibility with the new Surface Pen, which has 1024 levels of pressure sensitivity. It also includes a new eraser top to erase the objects on the display. Although the pen is bundled with new Surface, it is also available separately for existing users at a cost of $59.99.
Microsoft also released a new and improved type cover with wider key spacing with back light support.
It also includes a large 40% glass track pad which enables users to navigate and scroll smoothly. The type cover is included by default. However, the cover is also available separately for $129 and is backwards compatible with the Surface Pro 3. A new version with a fingerprint sensor has been released, for $159, which enables users to login with Windows Hello.
Microsoft has managed to reduce the weight of the new Surface, which was released yesterday to some extent. The device also includes front and rear cameras in addition to USB 3 and all other required ports. Moreover, the new unit is made of premium magnesium alloy chassis with an adjustable rear hinge.
The Surface Pro 4 has been developed after a long research in a quest to beat devices from competitors like Apple and Samsung. We can see from the specifications that Microsoft has done a commendable job to produce a powerful Windows 10 tablet which can also be used as a laptop. Like all other gadgets, Microsoft has manufactured the new batch of units in China and is available in USA and UK. However, Microsoft has not yet announced the availability of the new device in emerging countries like India. In addition to the new Surface Pro 4, Microsoft also released the Surface Book, the Lumia 950, Lumia 950XL and a new band at the launch event.
Click to read more
and watch the video
or