Facebook's new "Reactions" features
Facebook is going to launch a series of alternative "Reactions" buttons.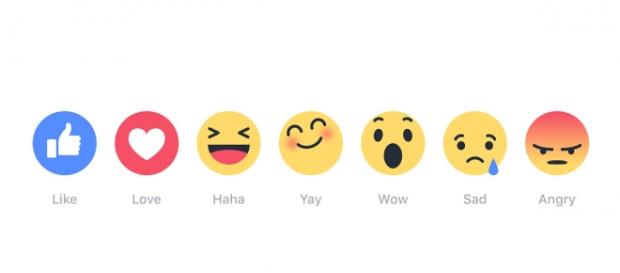 Instead of a "dislike" button, #Facebook is going to launch another way of letting its users to express other emotions rather than like by launching a series of alternative "Reactions" buttons. Social network's users will be offered other options to express Happiness, Love, Laughter, Shock, Sadness and Anger by a trial of the service that will begin being tested on Friday in Spain and Ireland.
After years of users calling for a "dislike" button, Facebook finally revealed that the social network is working on an alternative to the "Like" button. These new options were considered the best decision because according to Mark Zuckerberg, the company don't want to build a "dislike" button because with that option the community could turn into a forum where people were voting up or down on other people's posts. That doesn't seem to be the kind of community that the company want to create.
It was also studied which comments and reactions are the most common and universally expressed across Facebook and then the social network worked to design a brand new experience and to be something at the same time elegant and fun. 
They heard that people want more ways to celebrate, commiserate or laugh together and for that particular reason that is why they are testing the "Reactions" button, considered an extension of the Like button, in a way of giving its users more ways to share their reactions to a post in a quick and easy way.
To use these options users need to hold down on the like button that brings the seven round icons, which can then be tapped to be selected. Tthe status then displays counters for each reaction, how many likes, sad faces and so on a status has received.
In a post, Chris Cox, Facebook's chief product officer, said that these new buttons will address the spirit of the request for a "dislike" button, but in a broader way.
The trial of the service will begin being tested on Friday in Spain and Ireland, to improve the feature and the company hopes to roll it out to everyone soon. #News