FREE Keshe Foundation Spaceship Institute Seminar - October 26 to November 2, 2015.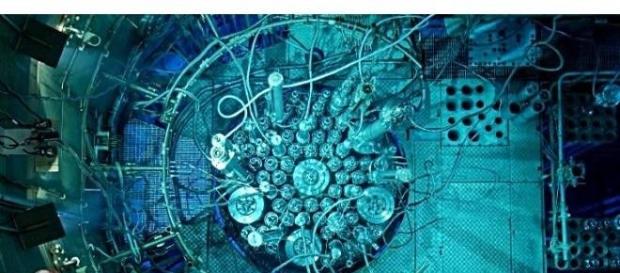 There is plenty of propaganda floating around on how magnetic fields and thermodynamic engineering can provide free energy and bring an end to big company and government control over energy. However, who has the know-how and the time to decipher this stuff? For those that want a free study guide on yet another theory that has promised to deliver, there is an on-line video that started this week called KFSSI Blueprint Teaching.
The Keshe Foundation Spaceship Institute is recording a 10-day presentation on how "Free Energy in Exchange for World Peace" is able to change the world by learning and understanding of plasmatic magnetic field forces.
Not only is energy addressed, but also how to eradicate hunger and to realize world peace.
Government agencies are blowing off this technology as yet another nut-job trying to get attention. However, if we had listened to Tesla instead of Edison, the need for lamp shades may never have transpired.
Mehran Tavakoli Keshe, an Iranian, has 30 years of nuclear engineering. The Keshe Foundation, located in Belgium, is responsible for this new concept of a world-wide free energy system by using a specially developed plasma reactor. Keshe has no patent and is not afraid to share his findings with the world.
For the past decade, experts in the engineering and science fields have been mocking Keshe, stating that the blueprints remain unproven. One such professional mentioned that, after 70 seconds of listening to the ramblings of Keshe during the KFSSI Blueprint Teaching broadcast, he did not need to hear any more to know that he was a fake.
Keshe has stressed that the presentation is clearly taught so that the average person can comprehend and even build a plasma reactor for personal use. The media has provided little coverage of the event, but if your curiosity has peaked, you can find this presentation at http://livestream.com/accounts/15210385/blueprint. At the beginning of the video on October 26th a few signs of hacking were reported, but it is continuing without any problems, today.
A word of advice – listen longer than 70 seconds for a clear understanding of the theory and the instructions.
Click to read more
and watch the video
or