14 million switch from Android to Apple iPhones
Last year's iPhone 6 offered features that Android just can't produce for tech hungry customers.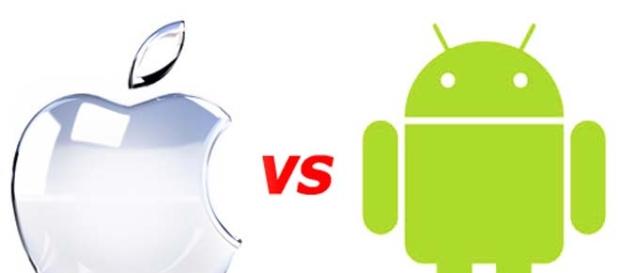 According to information put out this last quarter, Apple's campaign to get Smartphone owners to go from Android to Apple is working, as the company says over 14 million iPhones were bought by previous Android users, with 48 million iPhones sold overall during the third quarter of the year, according to their sales teams. Apple even launched a new app available in Google Play to get Android users to make the Android to Apple switch, called Move to iOS.
Apple is reported to have earned more than $51 billion and had a net profit of more than $11 during this quarter, which is the last of the current fiscal year. The report says 2015 has turned out being Apple's top money making year to date and they have brought in nearly $234 billion, which is an increase in revenues of 28%, and they expect this trend to continue into the fourth quarter of the year, especially with the holidays fast approaching when people are buying gifts such as phones and tablets.
Android to Apple switches happening for several reasons
Some experts argue that the mobile platforms of Apple and Android are about the same, as both companies have things for users like email, can work with social networks, run apps, go online, etc. However, some things are popular that are doubtful to ever appear on an Android phone, such as the FaceTime app Apple has that many people are using.
There are also other popular reasons for the ever growing numbers of Android to Apple switchers, such as:
Bigger phone screens
Until 2014, the biggest Apple iPhone a user could buy was one with a four inch screen, but now they can choose from iPhone models like the iPhone 6s or the iPhone 6s Plus with 4,7 and 5,5 inches. These were made specifically to compete with Android phones.
New and better ways to share data
Since the release of Apple iOS 8, users have new and better ways to share their data between apps on their iPhones.
This has convinced many Android users to switch to the iPhone. This new feature is said to be better than Android's version because users can specifically configure the app to show up when they hit the share button instead of merely seeing a long list of all of the compatible options.
Faster software, direct security upgrades
Another key benefit to iPhone is Apple pushes direct software and security updates with no middleman and doesn't take weeks or months to do so like some report has happened with Android.
Even with the impressive numbers already experienced, it is anticipated that there will be more Apple to Android switching as the year draws to an end.
Click to read more
and watch the video
or