Mark Zuckerberg Imposes Dress Code for Townhall Q&A with Prime Minister Narendra Modi
Rate this title
Mark Zuckerberg has asked Female employees to avoid sleeveless shirts and shorts. Male employees should wear coat and suit.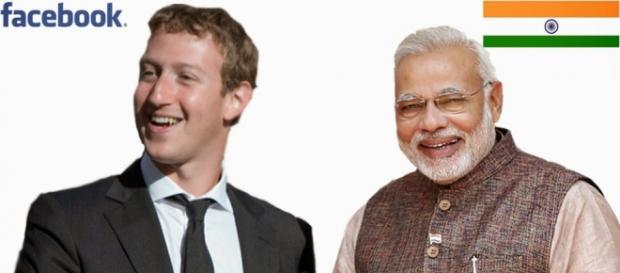 Narendra Modi, Prime Minister of India is on a weeklong visit to United States. The normal protocol followed by previous Prime Ministers is to visit UN summit during the month of September and return back to India. However, Modi being a tech savvy political leader has decided to visit tech hub of California, Silicon Valley the first time since last 30 years.
Narendra Modi will be participating in a Townhall Q&A session with Mark Zuckerberg, Facebook CEO. Tech companies like Facebook and Google doesn't have a standard dress code. Employees report to work in a casual dress. However, Zuckerberg has decided to change this policy for today and reportedly asked his employees to wear normal dresses.
According to unconfirmed sources, the sudden change in the dress code is as per the request of security personnel accompanying Modi.
Zuckerberg has advised female employees to avoid sleeveless shirts and shorts. He also informed male employees to wear coat and suit for the Townhall Q&A event which will take place at around 10.30 AM (CA time).
Modi will answer questions both from the audience and the curated collection of questions which was captured via the official Facebook page of its CEO. It is reported that Modi and Mark Zuckerberg will speak about how to make effective use of social media to tackle social and economic challenges, particularly in the rural parts of India where there is lack of Broadband connectivity. Moreover, the Digital India initiative, which is the dream project of Modi will also be discussed during the 2 hour long session.
Narendra Modi on September 26, 2015 had a dinner meeting with top CEOs of companies which includes Satya Nadella of Microsoft, Sundar Pichai of Google, Paul Jacobs of Qualcomm and many others. The executives hailed the initiatives taken by Modi which includes Digital India and Make in India.
Pichai had informed the audience that Android will support typing in several regional languages of India and Nadella stressed the need for cloud infrastructure to implement e-governance initiatives. Modi also opined that m-governance will be the future and his Government has taken several steps to computerize various services. Earlier in the day, Modi also visited Tesla factory in Fremont to watch the manufacturing process of electric cars.
We feel that imposing dress code for Townhall Q&A is not a good idea and sounds like orders from a strict school principal. If not imposed any restrictions, Prime Minister Narendra Modi will surely watch the actual style of Facebook employees. We also feel that intelligence only matters and not the dress.
Click to read more
and watch the video
or