Elon Musk, america's new wonder child, interested in investing in Belgium
Rate this title
Elon Musk is looking for new sites in Europe to assemble Tesla electric cars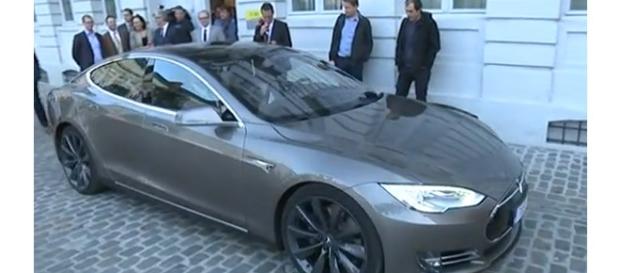 Elon Musk, the man behind PayPal and Tesla is visiting Belgium today and talking with the local government about possibilities for investing in Flanders. After visiting the Belgian king, they drove to Antwerp, in a Tesla of course,  to visit the old General Motor's site.
"Although the Californian plant still has enough capacity for growing, we are looking into opening a local assembling plant in Europe and Flanders is definitely in the top five of interesting sites" stated the wonder boy to the press afterwards. Flanders offers  interesting conditions for investors and the nearby port of Antwerp offers many opportunities.
Tesla already has a plant nearby in Holland. Car parts are manufactured in the United States and shipped to Europe, where the cars are being assembled.  For tax reasons, this procedure is more profitable than shipping the cars.
Flanders minister of mobility submitted his interest in buying self-driving busses for airport transport, as a measure to reduce the carbon dioxide exhaust of the very polluting diesel motors.
Elon Musk, a self-made man born in South-Africa, started his rewarding career in 1995 with his company ZIP2, a digital city guide, which he later sold to Compaq to start PayPal. In 2002 PayPal was sold to EBay, to invest in his world famous electric car Tesla. This prestigious car, only affordable for the happy few, shows that electric cars can be both efficient and super cool.
The same technique used in the car batteries is also applied in the batteries of the solar panels of his other company Solar city.
And not even the sky is the limit for Elon : with his latest project SpaceX he actually succeeded bringing a space craft into orbit for future space travels.
Musk is often compared with Steve Jobs. Both are  people with a big personality, a visionay mind  and a good eye for business and technology. According to Elon, he is trying to change the world in a positive way. The world is certainly going to hear more about this golden boy in the future. 
Click to read more
and watch the video
or