Call of Duty: beta version of 'Black Ops 3'
The latest addition to the franchise, 'Call of Duty: Black Ops 3' is here.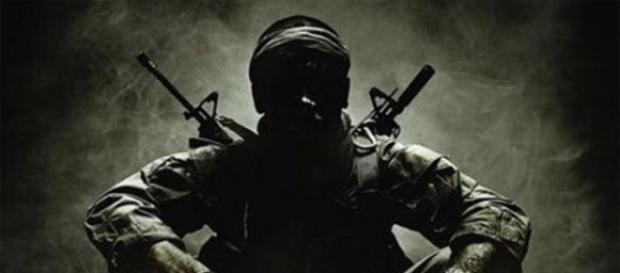 The loyal fanbase of Call of Duty (COD) can now put their hand in the latest Black Ops 3. The beta version has been released for the PlayStation 4 platform, receiving glowing reviews from the gaming community. The latest installment in the multiplayer shooting franchise is a mishmash of new and old gaming features, allowing the gamers to work their way around the game as it progresses, deepening their learning curve. The COD franchise has remained a cash-cow for Activision.
The latest advancements of mechanics and changes in the game are backed by Treyarch, featured in the video release from Polygon. The beta version shows the Specialists giving a steady foundation in case of developing a character as per one's needs.
Latest add-ons
The chain wallruns depicts chain movement system, having its own pros and cons. It may give a more rapid movement in a map; it does however, slow down movement in certain cases. As for most players, wallrunning in a warzone, allowing players to scale buildings and entering the war-field isn't every gamer's cup of tea, especially in COD: Black Ops 3. Activision has stated that the following playlists will be available in this beta version:
Deathmatch
Hardpoint
Capture the Flag
Kill Confirmed
Demolition
Trump card
For the most avid fans of 'Call of Duty: Black Ops 3', the futuristic weaponry separates the new version from its predecessor 'Call of Duty: Advanced Warfare'. The downside of COD is probably the absence of notorious villains from Hollywood A-list celebrities. In an interview with Examiner, the CEO of Activision Eric Hirshberg has opined that this year's mega release is all about co-op feel for the gamers.
Developing the game was a joyous ride, as per the CEO, thence; celebrity factor was additional and unneeded. He maintained that Activision no longer felt the need to explore tried and tested formulas and focused on solidifying its product with its core ingredients.  
By that extension, there are numerous familiar faces appearing in 'Call of Duty: Black Ops 3'. The following will appear in Shadows of Evil aka revamped zombie zone:
Ron Perlman
Jeff Goldblum
Heather Graham
How to access beta 
For newbies looking to access the beta version of the game, follow the steps outlined; an access code is required, which can be obtained by ordering Call of Duty: Black Ops 3 on the PlayStation 4 console. It can be bought from the official PlayStation Store.
Added features
The latest installment allows a newfound movement system for gamers to swiftly manoeuver in a variety of terrains/ environments with the help of:
Power slides
Thrust jumps
Fast mantling feature
Added combinations
 The guns-up feature allows gamers to have total control over their gun with 360 degree motion. #News