Are Windows Phones dead yet? How Microsoft plans a comeback with Windows 10
The new operating system will be released later this month free of charge, a bid to help Windows Phones get ahead.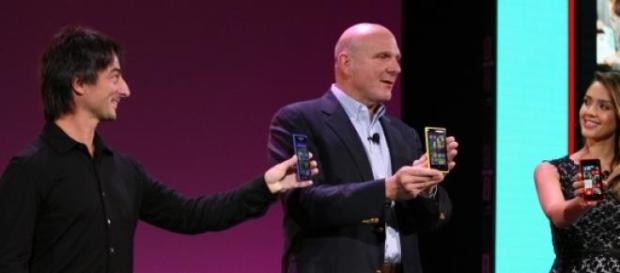 When Microsoft announced yet another wave of layoffs on their phone business last week, the question was unavoidable: are Windows Phones dead? Around 7,800 workers will be let go and the company was forced to write off $7,6 billion from the deal to buy Nokia's mobile division in 2014. Their market share for Q1 was ridiculously low, at 2,7% according to data from IDC. But CEO Satya Nadella has said over and over again that Microsoft is becoming a "mobile first" company, so they are certainly not giving up.
Enter Windows 10. The new operating system will be made available for free on July 29, and for the first time it will feature universal apps – so that developers only have to program once for multiple form factors.
Microsoft hopes this will boost its failing mobile strategy. Some scepticism has been voiced about Microsoft's ability to grow in a market dominated by two major forces, Android and iOS. However, Nadella believes there's a way of doing just that. In an interview with ZDNet, the CEO said that the point of providing a free upgrade is exactly "meant to improve our phone position." If everyone is using Windows 10 on their desktop, then developers will be compelled to create apps for the popular OS. And because now they're universal, it will translate to an increase of Windows Phone apps.
"Microsoft hopes that the Universal Windows app message causes developers to view the entire Windows 10 ecosystem as a target and hence will attract those developers - a billion users is a big target base," Steve Kleynhans, Gartner's Mobile and Client Computing Group vice president, tells Blasting News.
"However I suspect that developers who are targeting phones won't look at the overall market share," he says, because these will be mostly PC-like devices, "and will still look just at the Smartphone numbers, which are likely to remain pretty low."
The researcher also stresses that most developers are "looking at apps that are very specific to mobility," which means they're not thinking about traditional PCs at all. "One exception might be casual game developers" as everybody enjoys a little game once in a while. "So long term it might help, but in the short term the only positive effect might be related to the noisy positive media campaign around the Windows 10 launch," Mr. Kleynhans shares.
Click to read more
and watch the video
or