Announcing Samsung's Amazing New SUHD TV
Samsung adds the JS7000, boasting Nano-Crystal technology to its line of SUHD TVs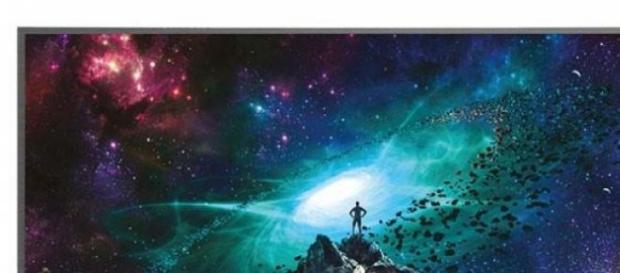 At the Consumer Electronics Show, Samsung announced its new line of "SUHD" TVs. Then they revealed a new line of curved, 4K SUHD TVs. Now Samsung has just confirmed another new addition to the SUHD --  the JS7000 SUHD TV.
What is SUHD, exactly? It's not super UHD (the industry term for  ultra high definition, which is 3840x2160). Samsung's new series is more like a premium line of UHD TVs that boast  4K resolution. Although 4K itself is still considered premium, it's not exactly something new anymore. As Gartner's principal electronic analyst stated in a recent Fortune magazine article, "4K is the emerging standard for TVs."
So Samsung is delivering a new premium line of 4K TVs.
The S could stand for "super," but Samsung has not made it clear what exactly the S stands for. The Senior Vice President of Samsung Electronics simply claims, "Combining breathtaking design with technology that provides dazzling color, stark contrasts and superb brightness, our radically new line of SUHD and UHD televisions set a new industry standard for the best picture quality available today."
The SUHD range is based on quantum dots technology, which allows Samsung's  SUHD TVs to  deliver a better quality picture than  regular TV sets. Further down the road they could bring TVs closer to cinema quality than ever before.

The JS7000 boasts numerous enhancements. For instance, it includes Nano-Crystal Technology, which delivers a wider range of colors with an enhanced contrast.  The JS7000 also has the Tizen Smart TV platform.
That enables you to access programs, video on demand, apps and more besides with browser navigation.  
"In addition to featuring breakthrough display technology, this 4K ultra high-definition television features a new Quad-Core Smart TV platform that allows consumers to access and play their favorite content seamlessly from almost any device."

The JS7000 SUHD will be available with three alternative dimensions. It includes 60-, 55- and 50-inch models.

The JS7000 also has plenty of connectivity ports. It is compatible with the VP9 and HEVC decoding codecs for streamed 4K. It also has HDMI 2.0 and USB ports. With the USB ports you can play your own videos, music and display photos with the JS7000.

Samsung has not confirmed any specific launch date for the JS7000 as of yet. Although it is expected to retail at $1,699 - $2,599. Below are some further specifications for the JS7000 SUHD.
#News
JS7000 SUHD Specifications
Display Dimensions
: 50, 55 and 60 inch
Resolution
: 3840 x 2160
Processor
: Quad-Core
Audio
: Dolby, DTS Premium Sound 5.1
Sound Effect
: DTS Studio Sound
HDMI
: Four
USB Slots
: Three
Ethernet
: One
Apps Platform
: Smart TV and Full Web Browser