Microsoft announces new Xbox One variation alongside a redesigned controller
Rate this title
Microsoft looks to expanded storage and a resigned controller to stay ahead in the console race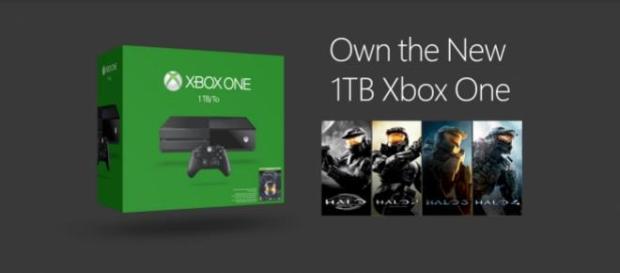 Starting next week the Xbox One will come in a new flavor. Microsoft just announced that on June 16 consumers will be able to pick up a new Xbox One that sports a 1-terabyte hard drive with a matte finish and a revised controller for $399. The current 500GB model will remain steadfast at $349, which means a permanent price cut.
Back at the end of May the rumor mill began to turn when a press photo of an Xbox One controller with a 3.5mm headphone jack started making its rounds around the internet. Speculation about a new console revision releasing alongside a new controller began to pick up, and Microsoft has finally confirmed these rumors with its announcement today.
The redesigned controller boasts a lot of welcomed features -- most notable will be the welcomed addition of a 3.5mm stereo headphone jack. Players will no longer need to have a separate adapter to use third party headsets. Microsoft also included a few audio improvements along with the headphone jack, "We've also improved the quality of audio coming through the controller and increased the maximum audio volume on headsets used with this controller, based on fan feedback," Microsoft said.
The bumpers have also been revised along with the possibility of adding support for wireless firmware updates. Finally, the new controller will come in a standard black color or a Special Edition Covert Forces design, which will retail for $65 USD.
A new Xbox Wireless Adapter for Windows was also confirmed to launch sometime in the third quarter and will be priced at $25 USD individually and $80 USD when purchased as a bundle with an Xbox One controller.
This means that players who want to hook up their Xbox One controllers to their Windows 10 powered PCs, laptops, and tablets will be able to do so without having any compatibility issues.
The new Xbox One consoles will be bundled together with copies of Halo: The Master Chief Collection for a limited amount of time. Stay tuned for more announcements from Microsoft about launches in territories outside of North America.
Click to read more
and watch the video
or