Sharing rides was actually their idea; now, they want to go the extra mile to get you to ditch your car.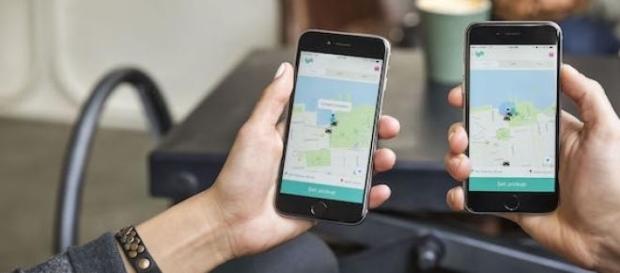 Their plan is ambitious as they come: to convince people they do not need to own a car. Lyft is a rather recent company, having started only two and a half years ago, when Uber just had black cars. "No one had created a service for people to share rides," co-founder John Zimmer told a huge audience at Collision Conference in Las Vegas, this month.
They closed a new round of investment recently, valuing the company at $2.5 billion - still a far cry from the $40 billion valuation Uber got last December, but a pretty decent sum for a company which doesn't even operate internationally, unlike its rival.
"We are focused on the U.S.," Zimmer stated.
"The vision for Lyft is to replace the need to have a car," he said, adding that they can "completely change the way people think about getting around." He even went as far as saying that what they're doing mimics the scale of a modern industrial revolution, and what trains did for transport.
"We're just getting started, we really want to get people away from car ownership and into shared lifts." Of course, for this to happen the service needs to be pervasive, and so far Lyft has encountered many legal hurdles - like Uber, for instance, it is not allowed to operate in Nevada, where the conference happened.
Nevertheless, Zimmer believes the change will start in urban areas, with milennials who haven't bought a car yet, or that did but drive far less miles that older generations. "The biggest market is people that are already going the same way, to share rides," he said - which is why with Lyft the user gets to sit in the front seat, making it really feel like a lift and not a taxi ride.
Zimmer is a Lyft driver himself and continues saying "the passenger should be able to sit wherever they want."
Revolution in San Francisco
Lyft is based in San Francisco, so that's where they started a new service, Lyft Line. They created one hundred hotspots that are basically "bus stops," in street corners throughout the city. "It's a shared ride where 3 or 4 people go the same route and it provides savings," Zimmer explains. "You need to use the app, request Line and it suggests you the nearest hotspot at a maximum 3 minute walk."
Consumers seem to like the service, as Lyft Line is now the majority of all rides in San Francisco for the company. "The important thing to passengers is that when they open the app they can get a ride under five minutes," the co-founder states.
He also guaranteed that a survey of drivers who work both for Uber and Lyft prefer the latter, "because passengers treat them better" and they get more tips and bonuses.
"We're primarily focused on people versus objects," Zimmer continued.
"We believe cities are going to be transformed because of these new ways of transportation, with less roads and parking lots," something a city like Los Angeles would certainly benefit from.
About the company itself, Zimmer revealed they now have 430 employees and 100,00 drivers in the platform. He also doesn't believe there's room for any other player in the U.S., aside from Lyft and Uber. "Given the amount of capital we raised, it will be difficult for more players to get there." 
Click to read more
and watch the video
or