American League predictions for remainder of 2017 Major League Baseball season
Kansas City Royals to charge ahead and Toronto Blue Jays to fade, among predictions.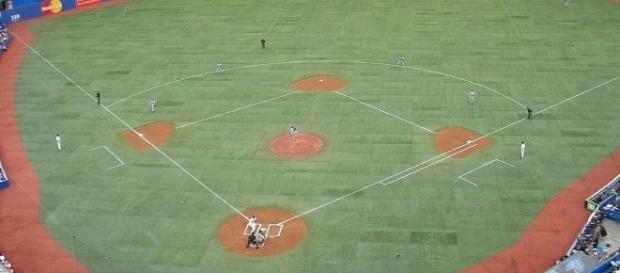 Major League Baseball will resume regular-season games on Friday following the short All-Star break. At present the leaders in the division are the Boston Red Sox, the Cleveland Indians, and the Houston Astros. There isn't really a team there that is surprising when compared to the pre-season expectations. However, the Cleveland Indians are a team that might face a challenge from the #Kansas City Royals. Furthermore, we might see Toronto trade off some key players while Houston should charge to the World Series.
Royals have played well lately
The Royals are a team that suffered a setback just ahead of the All Star break.
They were in Los Angeles for a series against the Dodgers and suffered a sweep. However, in the broader context KC have been one of the best teams in the Major Leagues over the last several weeks.
The Royals resume play having won 19 of their last 30 games. Playing eight games above .500 during that stretch, KC faded a poor start to improve to one game above .500 overall. The Royals, playing better than .600 over the last 30 games, are a convincing team. That is not just due to their play of late, but also due to the fact that their lineup and management is loaded with players and coaches that were a part of the 2014 and 2015 playoffs. They enter the post-All Star break three games behind Cleveland. However, KC promise to challenge for the division in the months ahead in what promises to be a competitive pennant race.
Toronto to sell off players
The #Toronto Blue Jays have had both a poor and disappointing season. They are just 41-47 and 8.5 games back of the division-leading Boston Red Sox. While that lead is not insurmountable, the situation for Toronto is complicated by the fact that they are in last place. Even if they started playing better, if just one team ahead of them posted a higher winning percentage from here on out, the Jays would not win the division.
Despite their situation in the standings, the Blue Jays have a ton of talented players with post-season experience. Look for the Blue Jays to become sellers ahead of the trade deadline. That assumed, this club could look a lot different next season than it does right now.
Houston to win ALCS
The Houston Astros are the team sitting the prettiest in the American League. They have made all other teams in the AL West entirely forgettable. That being the case, Houston should be able to coast to a division title. They still have work to do lock down the top spot in the American League overall. However, this club's situation is so promising that they are incredibly likely to finish 1st in AL and their prospects for the post-season look great. After all, not only do they project to a top seed in the American League, but if they wrap things up fast then they could be a well-rested team heading into the post-season in the early fall. #MLB