Simona Halep ready for a Wimbledon prodigious run
Romanian tennis star, 24, is eager to surpass her best result at Wimbledon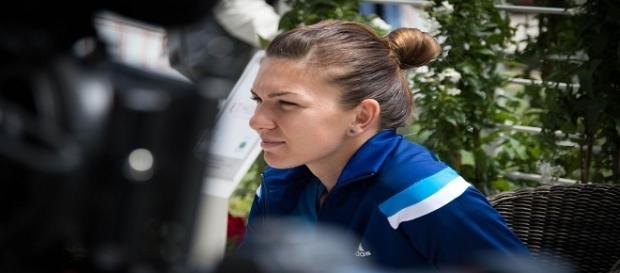 Simona Halep, 24, will join other WTA top playerS in what is going to be a turning point of the current season. While Serena Williams is running out of fuel, the younger players are keep closing the gap between them and the WTA highest peak. So far, in 2016 Williams lost both Grand Slam finals in which she competed. She further lost the huge amount of points in the ranking. So, an eye peak at the WTA ranking shows a top 10 full of potential replacements for Williams. And Halep is definitely one of them. She clinched the title in Madrid earlier this spring in what was her first trophy of 2016, and also a second Premier Mandatory title after the 2015 Indian Wells.
Still, she hasn`t played a tournament on grass in 2016 due to some tendon related issues.  At Wimbledon, she was seeded fifth. So, in theory, until the quarterfinals things might move smoothly.
Hopes and dreams at Wimbledon.
The former WTA no. 2 at the start of the season, Halep went through a riotous ride. Her pace was mostly off, but she had her moments of genius. The title she won in Madrid stands as a proof. According to the WTA official site, Simona Halep has great expectation regarding the upcoming event at All England Club. Once more, she will play with no pressure upon her shoulders. Last year, she suffered a first round exit at Wimbledon, so now she will have a small harvest of points to defend. As she stated a while ago, she experienced an undesired pressure on multiple occasions when she has had to defend previous results.
For Wimbledon, this won`t be an issue, that`s why she hopes for the best. Back in 2014, Halep reached the semis where she lost to Eugenie Bouchard. During that match, she twisted her ankle in the first set and her Wimbledon dream was shut down.
Her physical form seems fine.
Halep withdrew from the Birmingham event last week due to some Achilles tendon issues. She will jump straight to Wimbledon without having played any warm-up tournaments on grass. In her latest statement for the WTA Insider, Halep also highlighted this matter. But she feels happy with how her practice on grass went. She also emphasized one more aspect - her body being healthy always comes first, no matter the stakes. She is well-known for unexpected withdrawals from WTA events. Halep hasn`t won a Grand Slam yet, but she can brag about her overall results regarding this chapter - she was the 2014 French Open`s runner-up. She also reached the semis at 2014 Wimbledon and the 2015 US Open and at the Australian Open she twice reached the quarterfinals in 2014 and again in 2015. So, she has some previous solid results at the Grand Slam on which her highest goals can be built up. #Tennis #Sports Highlights